Shine Yoga and Detox Retreat Ibiza –  May 27th – June 2nd 2023
' Ignite      your                  Wild '
An experience for personal well-being and collective happiness. Nourish your body and spirit with Yoga, powerful ceremonies & celebrations, wellness, delicious detox, more energy and fun, outdoor activities, daily swims in the Medterranean sea, white sandy beaches, the magic and style of Ibiza. Together we tap into the divine code of our real nature with this unique experience in truly amazing exclusive wellness villa with endless sea views.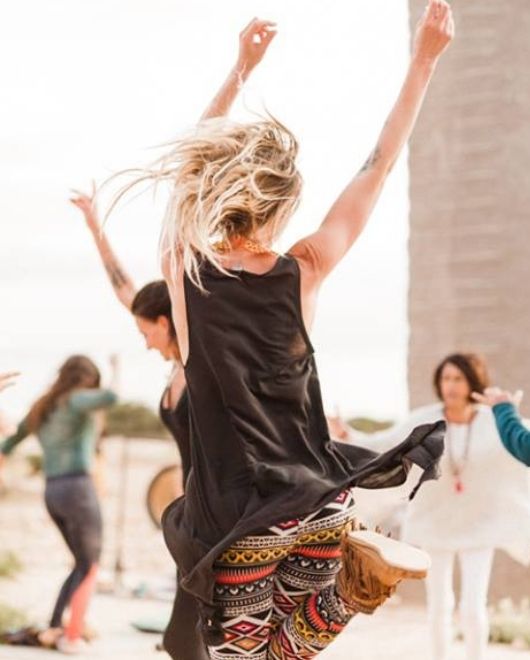 Feel connected, free and relaxed
In this Yoga and Detox Retreat Ibiza, May 2023 we create a space where the wild & wellness lovers can gather, enjoy an epic time, learn and grow in their Yoga practice and life. The retreat experience is designed to show you the way back to your core essence, that shining easeful self. Just imagine; spending 7 days in a stunning wellness villa, a delicious detox, with fresh new impulses, deep dives into yoga and mindfulness, outdoor activities, spiritual rituals, ceremonies, empowering workshops, shared real-life experiences, inspiration fresh impulses and lot´s of fresh air, Ibiza´s white sandy beaches, Mediterranean sea and high energy places, support of an uplifting community and an inspiring group of new friends. This Yoga + Detox Retreat Ibiza to offer you an utterly amazing experience that you won´t forget.
The combination of Yoga, time for meditation and inspiring spiritual practices will increase your well-being instantly. In depth Yoga classes, holistic elements and workshops are designed to feel centered and re-charged. Knowing from experience the techniques you learn and the environment will shift your perspective, you will vibrate in a higher place, feel lighter and you´ll also feel deeper levels of your energetic body. Overall, the practice and insights will be gifting you with more clarity and inner peace. The detox will help to cleanse your body and the rest of Ibiza will nourish your soul. We create extra time to have fun and enjoy the beauty of the world famous island
Do you want to feel beautiful in your body and feel more connected to spirit? Welcome! You're in the right place.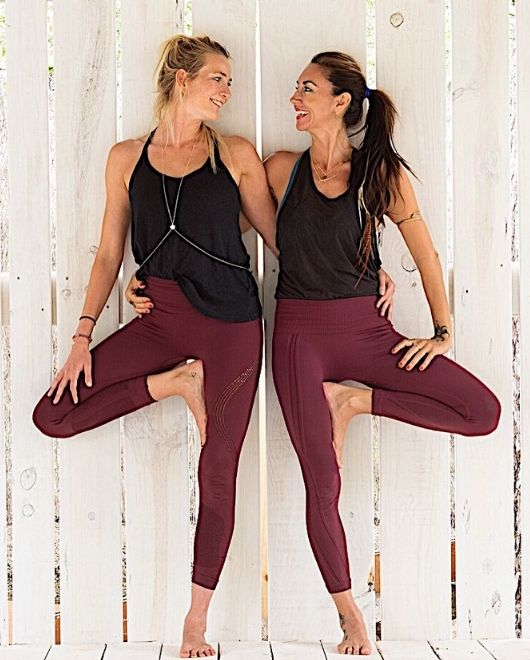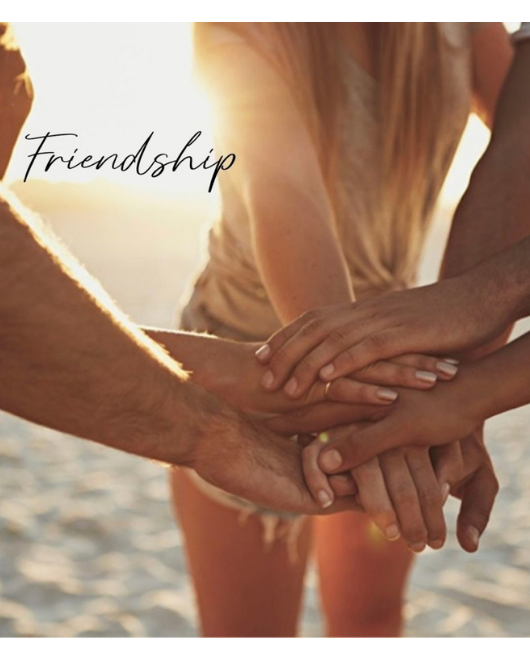 Yoga and Detox Retreat Ibiza incl.:
7 days / 6 nights in dream retreat with breathtaking views incl. infinity pool, sauna, jacuzzi, indoor and outdoor Yoga space. Different rooms (shared double / twin / single occupancy, Cabanas) all with balcony or terrace
Delicious Detox: 6x daily delicious breakfast and snacks, 3 x dinner. Meals are extremly tasty and prepared by our incredible vegan chef Ahimsa Plant kitchen (check her colorful healthy meals here)
12 hours of  Yoga / Meditation / Pranayama / Mantra / Rituals. Classes are a blend of Tantra Hatha, Vinyasa Flow and  Anusara inspired Yoga, combining the best elements of each style

Mornings: Dynamic/Energizing/Detox or evenings: Yin/Restorative incl. candlelight classes for deep bliss

1 x Deep breathing Session – PSYCHEDELIC BREATH® certified facilitator Cosima Weiss. This session will help you to experience a non ordinary stage of consciousness. Silence your inner critic, open you up to your inner world and emotions.
1 x Cacao Ceremony + Ecstatic Dance  experience the heart opening qualities of high grade medicinal cacao. Shake your body and meet your spirit.
1 x Vegan Dessert Workshop – Hosted by Ahimsa Plant Kitchen
Outdoor activities like hikes along the coast, to breathtaking Cala Comte, Time, Space Es Vedra or so other special spirit places in Ibiza
Beach days, Hippie Markets, Ibiza is full of hidden treasures and we know a few
Perfectly balanced agenda with inspiring program and enough free time to explore more of the surroundings or go for a day trip or simply chill
2 afternoons are program free
Lot's of fun and freedom
Whole experience of Yoga Retreat in Ibiza in May and June 2022
Not included
Transportation, Flights
Spa treatments, Massages
Extra meals or drinks
Everything that is not listed above
*Intimate and exclusive group of like-minded people*
Location
What do we have for you? A top location with unique sunset views over the sea! This is the ultimate wellness villa. Our exclusive home for the retreat is extraordinary with sea view infinity pool, sauna and stunning views  two dedicated areas to practice Yoga  (inside and outside areas) to enjoy this sacred practice under any conditions. All of this located just minutes from the sea, surrounded by nature, mountains, blue sky. The house is wonderful place with great atmosphere, spectacular sunset views. (Where you are is who you are. We want you to feel amazing) Our infinity pool & jacuzzi overlooks the ocean. Perfect for unwinding, enjoying a luxurious swim or for a morning meditation session!
Located on the west (sunset side) of the Island, the Shine-Yoga Retreat in Ibiza is only 25 mins drive from the international airport.
Important landmarks within in 20 mins radius
Sunset Ashram
Cala Comte
Time and Space
Es Vedra
Cafe del Mar
Puertas de Cielo
Hostal La Torre
All of these places are high energy places with an extra dash of magic
Luxury Yoga + Detox Retreat Ibiza May 2022
Nourish
your body and soul. A detox felt never so nourishing and satisfying. A balanced diet full of nutrients is crucial for our happiness, especially on retreat and when you want to re-charge. We love nourishing meals, big family style dinners and know that the food is the fuel, that moves your body. To glow from the inside out we offer 100% plant-based-meals. Meals catered to our needs and prepared from our passionate whole food advocate and vegan chef. She is creating her own unique, nourishing and tasty recipes. Check out some of the recipes here. In addition to food we re-charge on all nourishing things around us. You should know that Ibiza and the whole coastline around hour retreat villa is most likely one of the most beautiful spots in the world. It´s a magnet for sunset lovers from all around the world.
Shine Yoga + Detox Retreat Ibiza May 2022
Feel fit, vibrant, inspired and happy
Allow yourself to go on an adventure and feel alive
Disconnect from the everyday stressors in life
Give yourself the time and space to unwind, relax and re-charge
Find clarity and connect to your spirit
Transform into the best version of yourself
Dance, flow and play…yes, flow state is the ticket to the present moment (the place where happiness exists)
Gift yourself a time-out and enjoy the sauna, pool, beach etc.
Explore a new culture and breathtaking nature
Shine brighter from the new connections and friendships with the like-minded, inspiring people you'll meet
Have fun and be more untamed!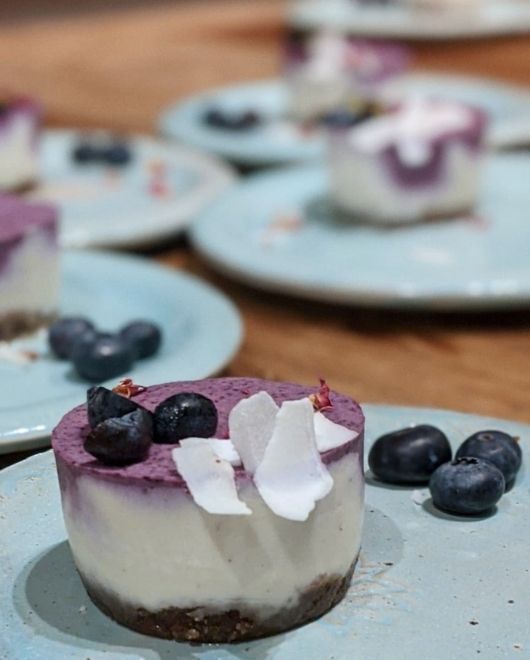 Holistic approach
to enhance the overall wellbeing and inspire tools for bringing the power of yoga into the flow of everyday life. The retreat aims to offer more than the ordinary. This is more than just a yoga retreat. Inspiring community, outside activities, hikes in nature, swimming in the sea, movement and rituals combined with free time for fun will create a wonderful experience for you. Touching all our senses and working with our energy and breath. Sometimes dynamic, sometimes gentle always adding more to feel empowered, inspired and alive. The techniques unlock greater power, joy and freedom. Ultimately to bring yoga off the mat, into the everyday life.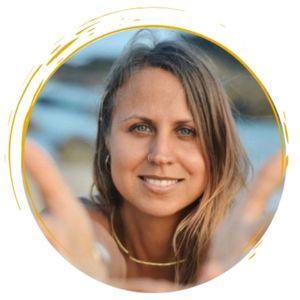 Matilda
Founder of womanembodied.com, Yogateacher (RYT 500) Integrative Women´s Health Coach, FAM Educator, Nutritional Therapist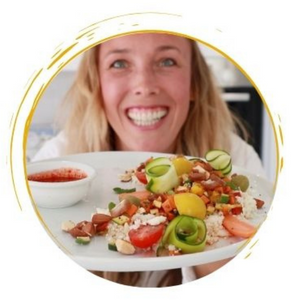 Bettina 
Founder of Ahimsa Plant Kitchen, Nutritionist, Detox expert, whole food advocate and trained vegan chef creating her own unique, nourishing and tasty recipes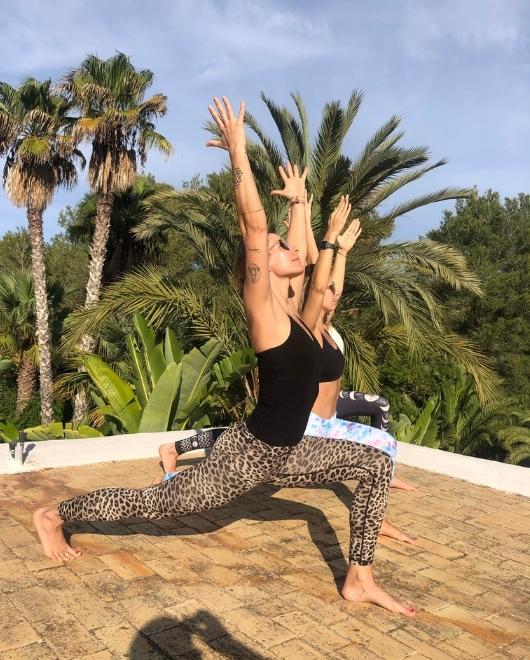 Yoga
Anke is the lead teacher on this retreat. She is a playful and warm hearted powerhouse. Her mission is to ignite inspiration through tranformative and impactful experiences while empowering individuals with the tools to feel relaxed, re-charged and uplifted.
Her teaching is weaving in  Vinyasa Flow, Anusara and Hatha Tantra Yoga methods. Honoring the ancient science with it´s magical spiritual wisdom and translating it in an understandable, empowering way for the modern practitioner. It´s the Yoga of Energy. With this holistic approach and coaching elements, Anke cares about the 'off the mat' transformation to live a confident, wholesome life and thrive.
The accessible classes integrate the best elements of physical yoga, attention to mindful sequencing will guide you safely while still challenging you to move beyond your perceived boundaries. This unique style is powerful yet gentle, focusing on the flow of the breath, Pranayama, Bhanda activation, steady movement and the feeling of completeness. This retreat is your chance to experience the benefits of a deeper Yoga practice, ignite your own inner power, re-charge with energy (Prana), increase your vitality, health & radiance while pushing the reset button for your nervous system. The yoga/meditation/breathwork/workshop sessions in this retreat are designed to build on each to take you on a journey that is proven to be effective and of immense benefit to your body, mind and soul.
Matilda and Anke are both teaching Yoga on this retreat. Matilda´s classes aim to bring you into deeper connection with your body. A focus on embodiment, body positivity, sustainability and honouring the body. Offering a mixture of yoga, somatics, meditation and embodied movement and functional exercises and explorative movement based practices.
Rooms
You'll feel relaxed, grounded and 'at home' in no time. The lovely rooms offer a welcome athmosphere in order to provide an idyllic accommodation experience. Get immersed in this home with never ending views over the horizon and feel like a wellness warrior in no time.  Relax and have the best rest after a wonderful day.
We offer different kinds of rooms in order to fit all your needs:
Suites, double rooms, twins, Cabanas and also a female share for four girls. Perfect for solo traveling females. All rooms have either a balcony or terrace.
Reviews
"I just finished spending a truly amazing week with Anke and her team, as she also chooses us , and the Retreat was superb! The island of Ibiza rocks but her way of taking you through the journey is delicate! A strange mix of joy, happiness and relax mode invades you and permeates your soul all along, I will cherish this time. Thank you all, thanks again and best wishes. Namaste!!!"
´I've recently come back from my first shine yoga retreat and it beyond exceeded my expectations!! I'm not a yogi and was a little apprehensive about my level but Anke and Nancy were amazing at adapting the sessions for all experiences and helping wherever possible. Everything was at a really high standard, and the food was excellent! I'm already excited about booking my next retreat with them. Thanks again ladies, and for all your help and advice on life! Xx ´
"The Ibiza Retreat was better than I can ever describe with words. The whole experience was full of joy, love, power, peace and beauty – and it made everyone in the group blossom. Anke is such an inspirational teacher and a wonderful person. A true gift for body and soul. I can't wait to go back."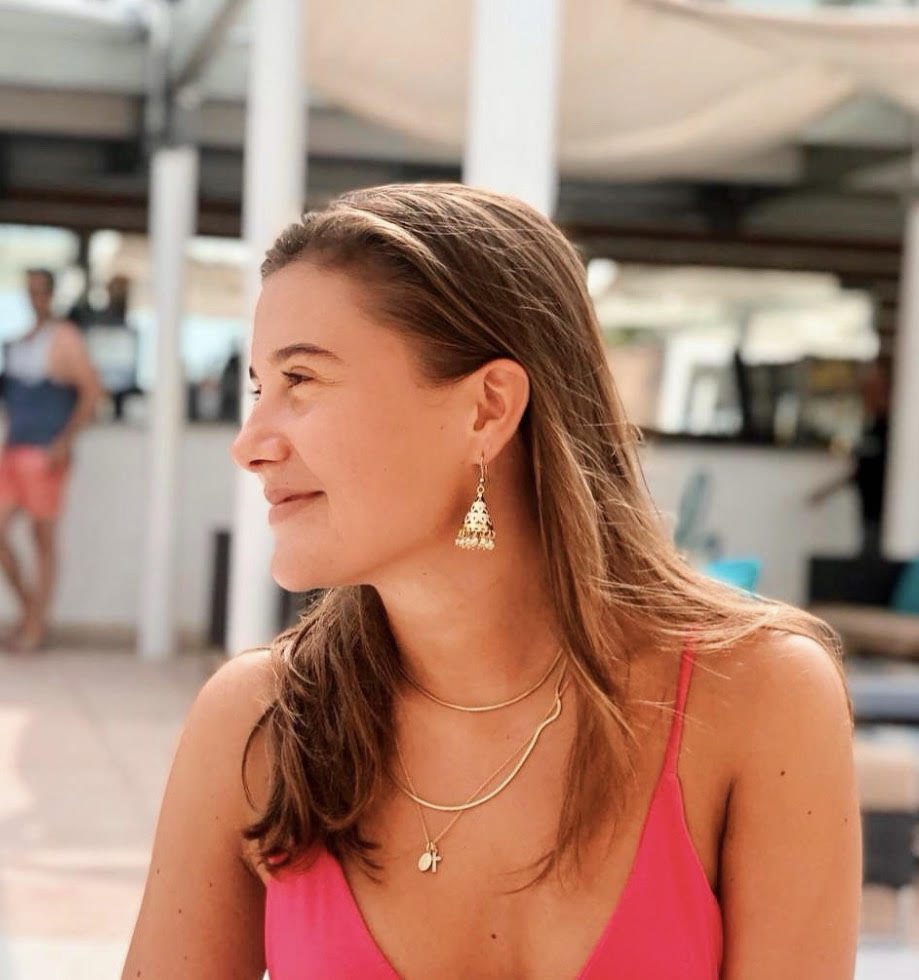 It was a wonderful experience full of connection, magic and growth! I would go back immediately and can recommend it with my full heart! Anke is a great teacher and a wonderful soul! Lots of love
This is the perfect retreat for you when you...
Want to deep dive into the yoga practice to shape shift and enjoy the full benefits. With dedicated time you learn to get the most out of yoga so you can get the most out of life.
Inhale the 'Spirit of Ibiza' to the fullest, let your hair down and be a little wilder
Enjoy the beauty of the island and incredible nourishing vegan meals
Want to enjoy the power of a supporting group, feel the empowering high vibe in the room and challenge you outside your comfort zone (yes, that's where the magic happens).
Crave to experience something new, feel alive, re-charge and have an amazing time.
Are ready for a transformation in your life and you need the supporting power of a mentor and group to help you move forward.
Want to level up; mentally, emotionally, energetically and spiritually and learn more about your emotions
Love wellness, relaxing in the sun by the pool, sitting in soulful selfcare in the sauna or other cozy corners our retreat villa
Love to dance and miss the feeling of moving freely  and have some fun
Safety Policy
Health and well-being of the group is priority. The spacious retreat villa is exclusive for our group, it is in a perfect location, surrounded by nature, without direct neighbors and with plenty of space to practice social distancing. Activities and Yoga take places outside with fresh air as much as possible (we love nature, sun and fresh air). Important: We monitor and align with safety rules for prevention to ensure a comfortable experience for everyone. Arrival at the villa and participation at the retreat is not permitted with any signs of Covid-19 symptoms. A negative test is necessary before entering the villa.