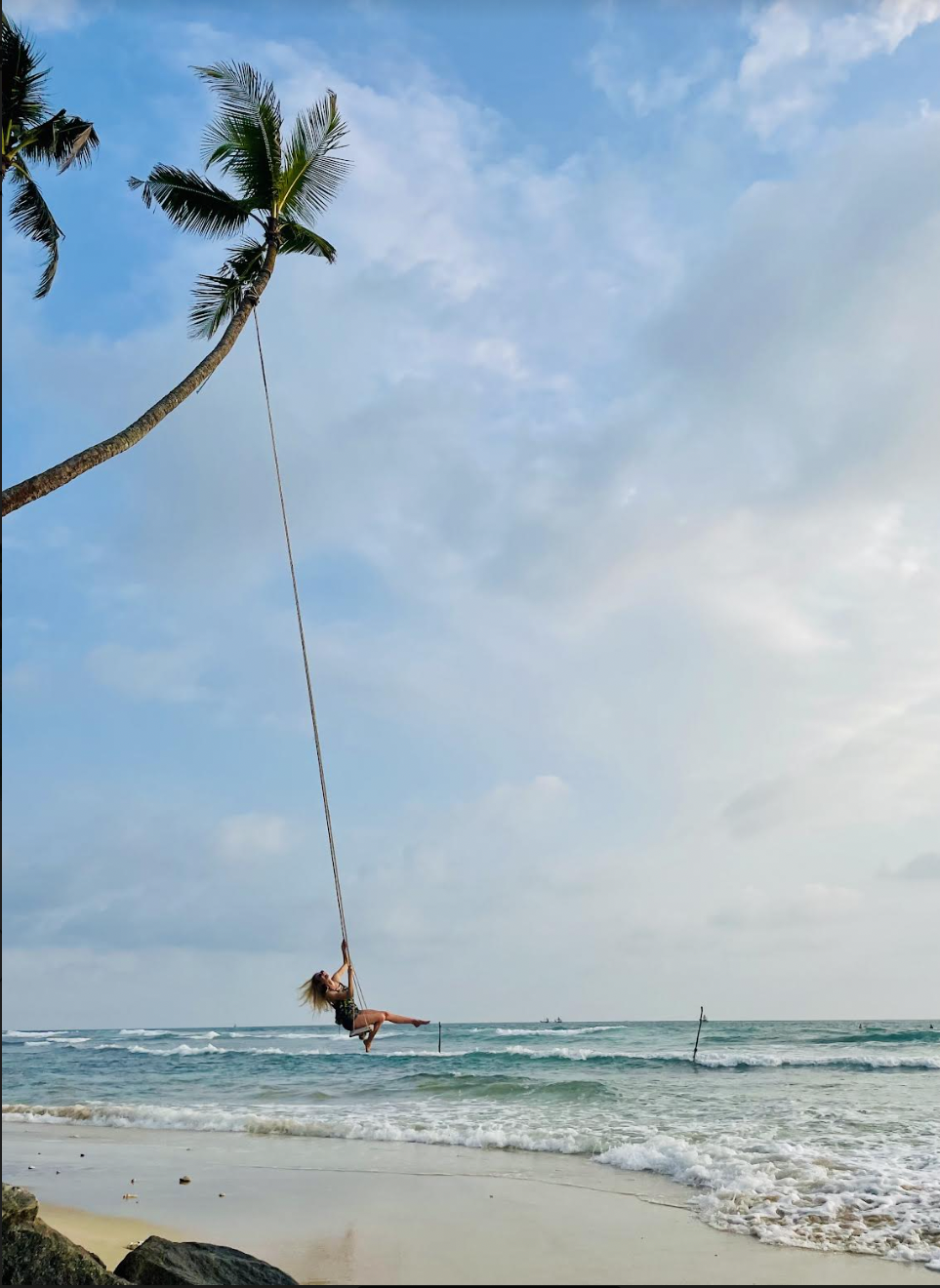 Yoga retreat Sri Lanka 2024. A deluxe tropical wellness retreat.
'Soul Adventure'
Enjoy this magical Yoga Retreat in Sri Lanka 2024. 7-days filled with inspiring input, uplifting Yoga, time for reflection, self-care, relaxation, spiritual rituals, ceremonies and celebrations.  Together we enjoy this exotic country and nourish our happiness.
This total wellbeing retreat is a travel experience for conscious travellers with a wild heart! Those who want to experience an inner & outer adventure and long to connect with other amazing people. We aim to infuse positive energy into your life. Give you time to relax and the necessary support to feel uplifted (physically, mentally and emotionally). Enjoy the feeling of belonging to an amazing group, the luxury of being taken care of and in depth yogic practices combined with outdoor activities. Our retreats offer a space where like minded people feel inspired and enjoy an epic time, learn and grow in their Yoga practice and life.
Yoga Retreat for Solo Traveling Female 2024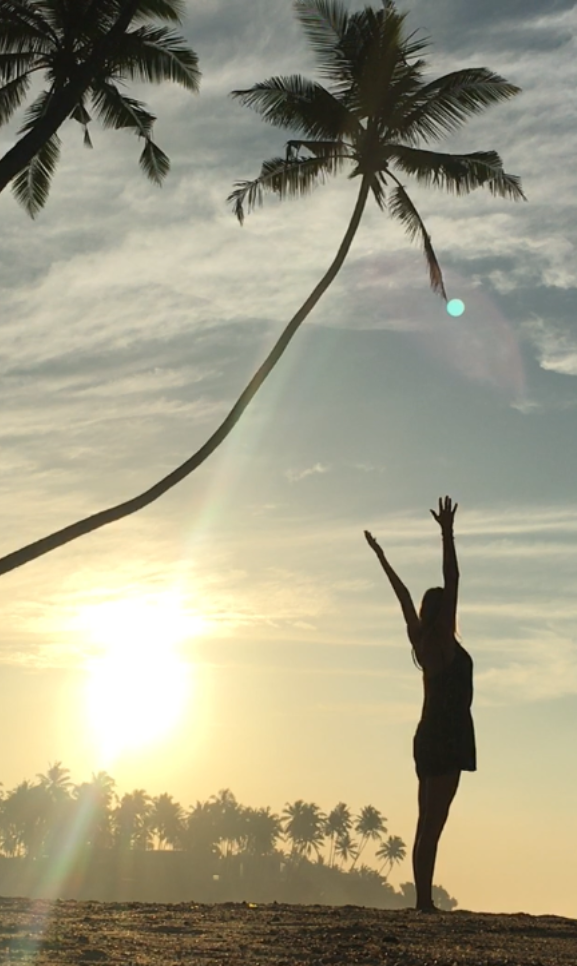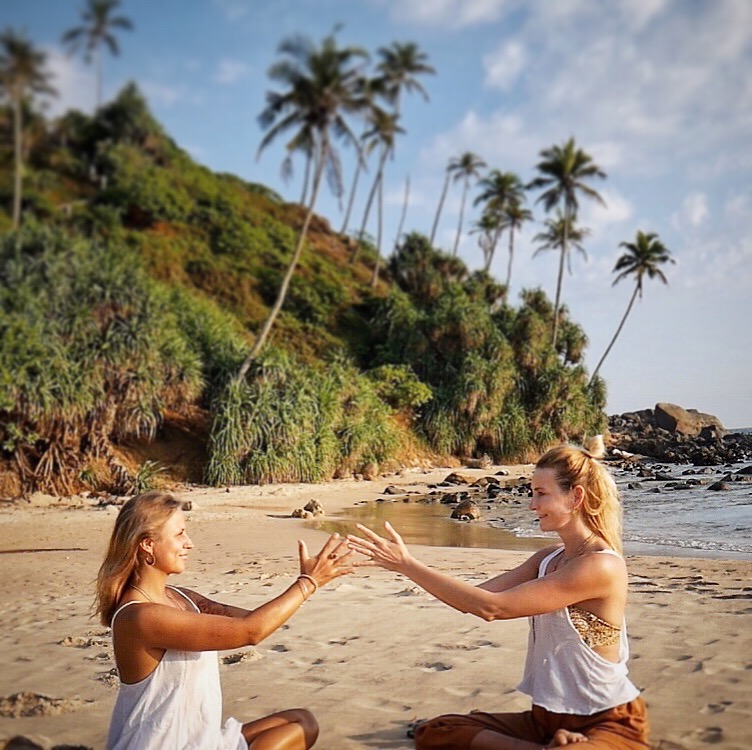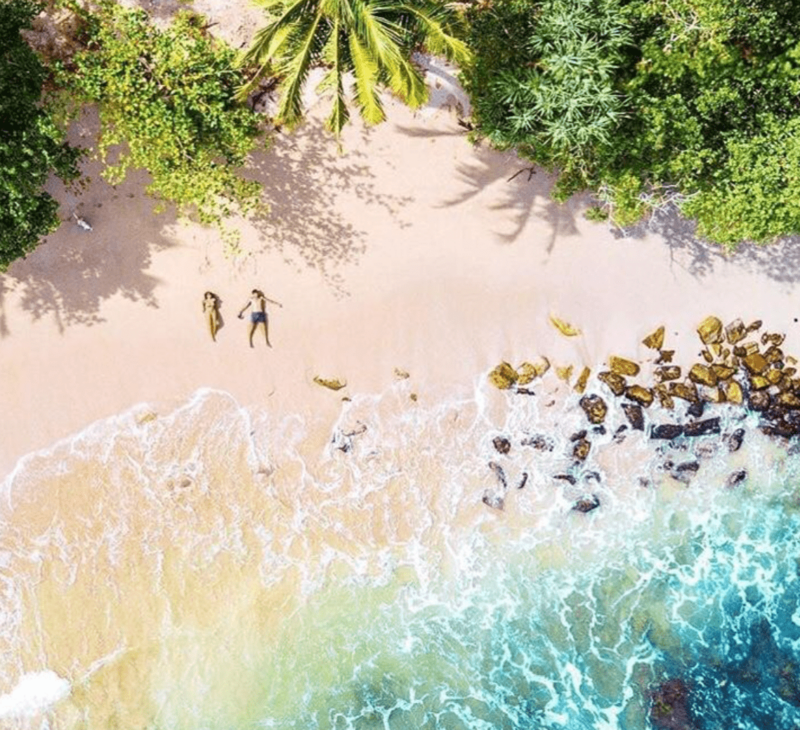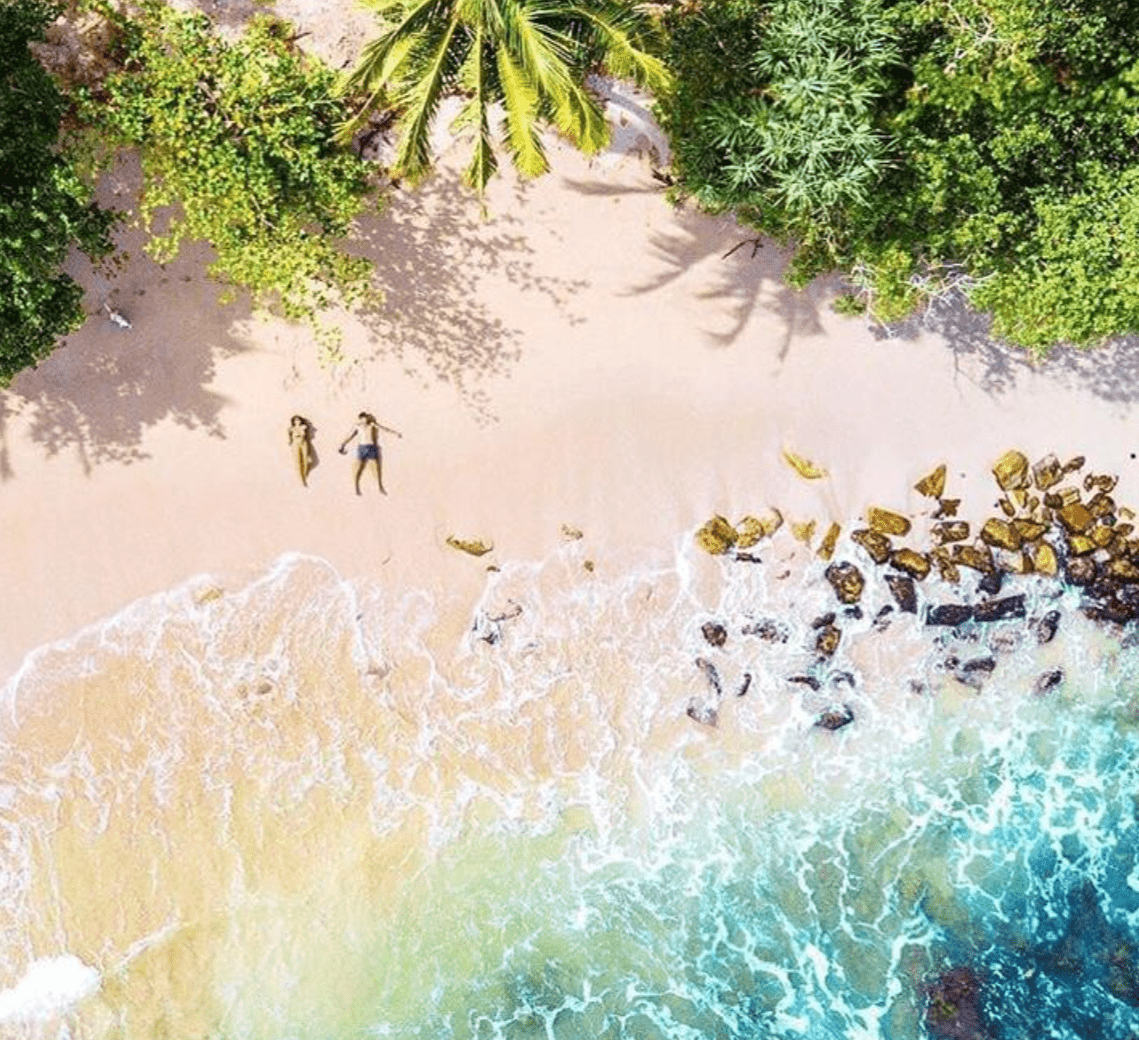 Yoga and Wellness Retreat in Sri Lanka 2024
Spiritual lifestyle, connection to nature and personal development x adventures by the sea
Dates
18 – 24 February, 2024 (registration completed – waitlist only)
Accommodation + Catering
7 days / 6 nights stay in Boutique Wellness Retreat Hotel, in a top location in Hiriketiya Beach. Your home in Sri Lanka, located in a perfect environment on the stunning side of the picturesque horseshoe bay. Equipped with Yoga Shala with gorgeous jungle views, pool and gym.
6 x generous breakfast brunch, 4 x delicious nutritious dinner. A mix between traditional Sri Lankan cuisine and western fusion.
Yoga + Spiritual + Selfcare Workshops
2 x daily mix of all of this:  Yoga (Meditation / Pranayama / Mantra / Rituals) and Workshops.

Mornings: Dynamic/Energizing/Detox Flow Yoga. Activate your life-force and get fit
Evenings: Yin/Restorative incl. candlelight classes. Reboot your nervous system, and make your mind blissful and calm.

Breath Journey and Chakra activation. Release anxiety, go on a journey of self-inquiry and discovery in order to build stronger and more meaningful relationships with yourself and get in touch with the full spectrum of your emotions.
Full Moon Ceremony. The full moon is always an incredibly potent time for magic and spiritual practices of all kinds. The full moon is special in the tropics, it marks a time of endings, release and renewal. This event is hosted by Holly from 'She Who Moons'
Temple excursion and Tuk Tuk Safari
Enough "free time" to get lost in day dreams or explore more of the surrounding, enjoy amazing beaches, swim, surf, hike along the coast etc.
Lot's of fun, freedom and endless sunrises and sunsets
Whole groups experience of this truly amazing Yoga Retreat Sri Lanka 2024
Price:
Starting at 300,00 Euro for the Yoga experience + 590,00 Euro for accommocation + catering. Limited availability. Early bird only until 30. November 2023
Optional activities:
Surfing and swimming in the warm Indian ocean
Snorkel and watch sea turtles
Ayurveda cooking class
Massages, Spa treatments
Ayurveda treatments
Chill… drift away in a day dream
Walk in nature, observe. Look at the people around you. Be awake.
Feel connected, free and relaxed
This empowering Yoga and tropical wellness retreat in Sri Lanka is a high-caliber experience that that you won´t forget. It is designed to show you the way back to your core essence, that shining easeful self. Just imagine; spending 7 days with fresh new impulses, time in nature, mindful practices, joyful activities, shared real-life experiences, like-minded people new friends, a stunning dream wellness villa.
The combination of Yoga, space to laugh and play, grounding energy for reflection and meditation and inspiring spiritual practices will increase your well-being instantly. In depth Yoga classes, holistic coaching elements and workshops are designed to make you feel balanced, free, alive and re-charged. Knowing from experience the techniques you learn shift your perspective, you will vibrate in a higher place, which will be a catalyst for a positive transformation and growth. Overall, the practice and insights will be gifting you with more clarity and inner peace. You´re invited to Re-Wild & Play.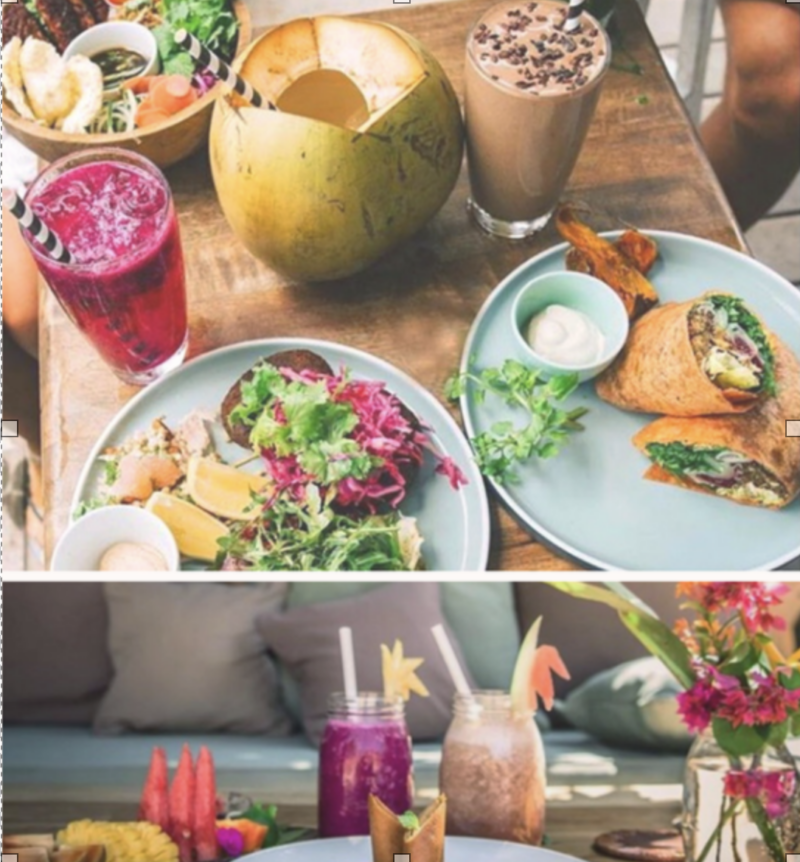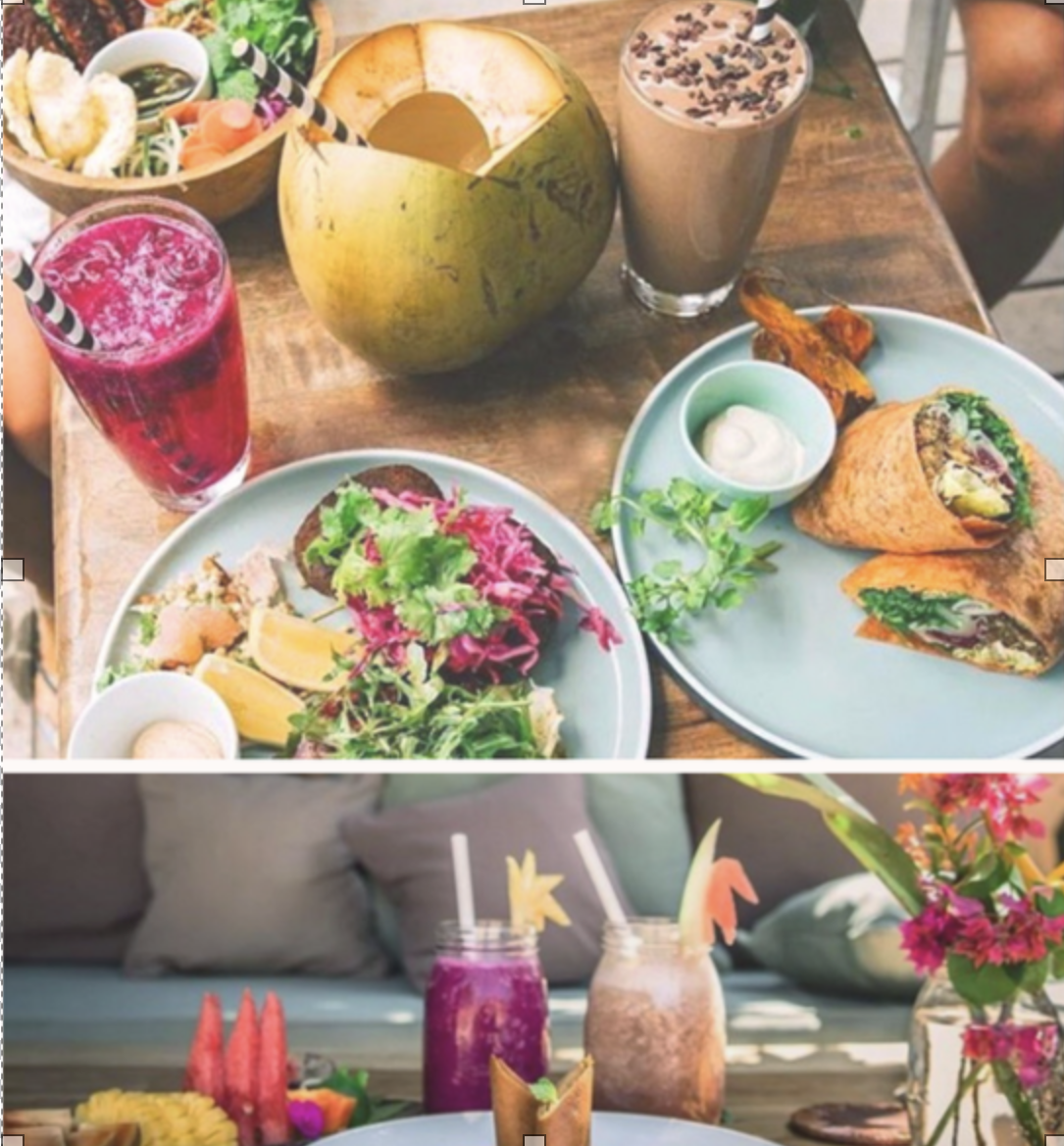 Nourish
Your body and soul. A balanced diet full of nutrients is crucial. We love nourishing meals and know that the food is the fuel, that moves your body. Food is always delicious and plentiful. In addition to food we re-charge on all nourishing things around us. You should know that Hiriketiya is a total food heaven with delicious restaurants and vegetarian / vegan options. On our retreat we can cater for different requirements and food allergies. Just let us know.
Feel fit, vibrant, inspired and happy
Allow yourself to go on an adventure and feel alive
Disconnect from the everyday stressors in life
Give yourself the time and space to unwind, relax and re-charge
Find clarity and understand the voices within
Transform into the best version of yourself
Surf, flow and play…yes, flow state is the ticket to the present moment (the place where happiness exists)
Gift yourself a time-out and enjoy the easy barefoot life by the pool, beach etc.
Explore a new culture and breathtaking nature
Shine brighter from the new connections and friendships with the like-minded, inspiring people you'll meet.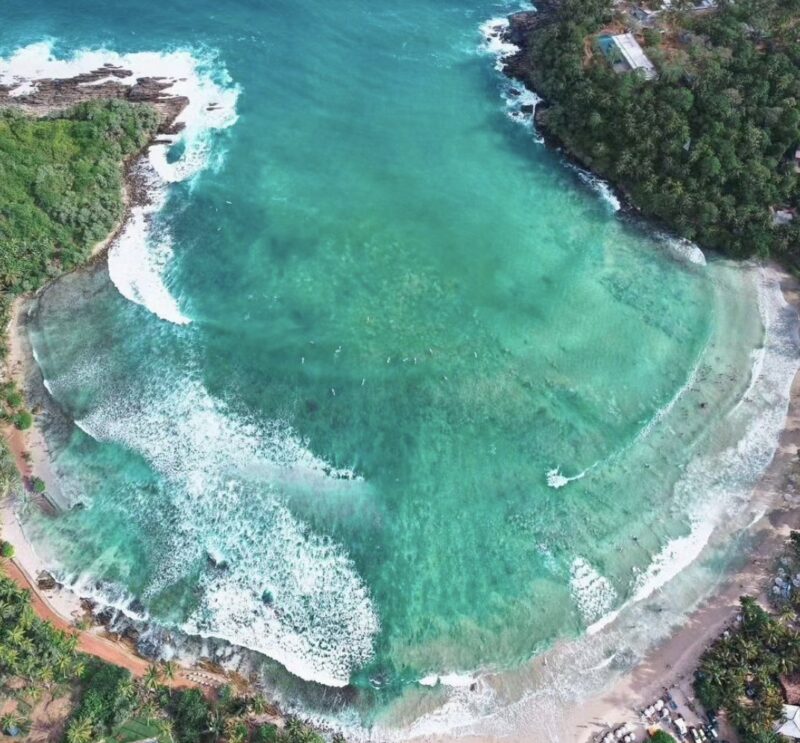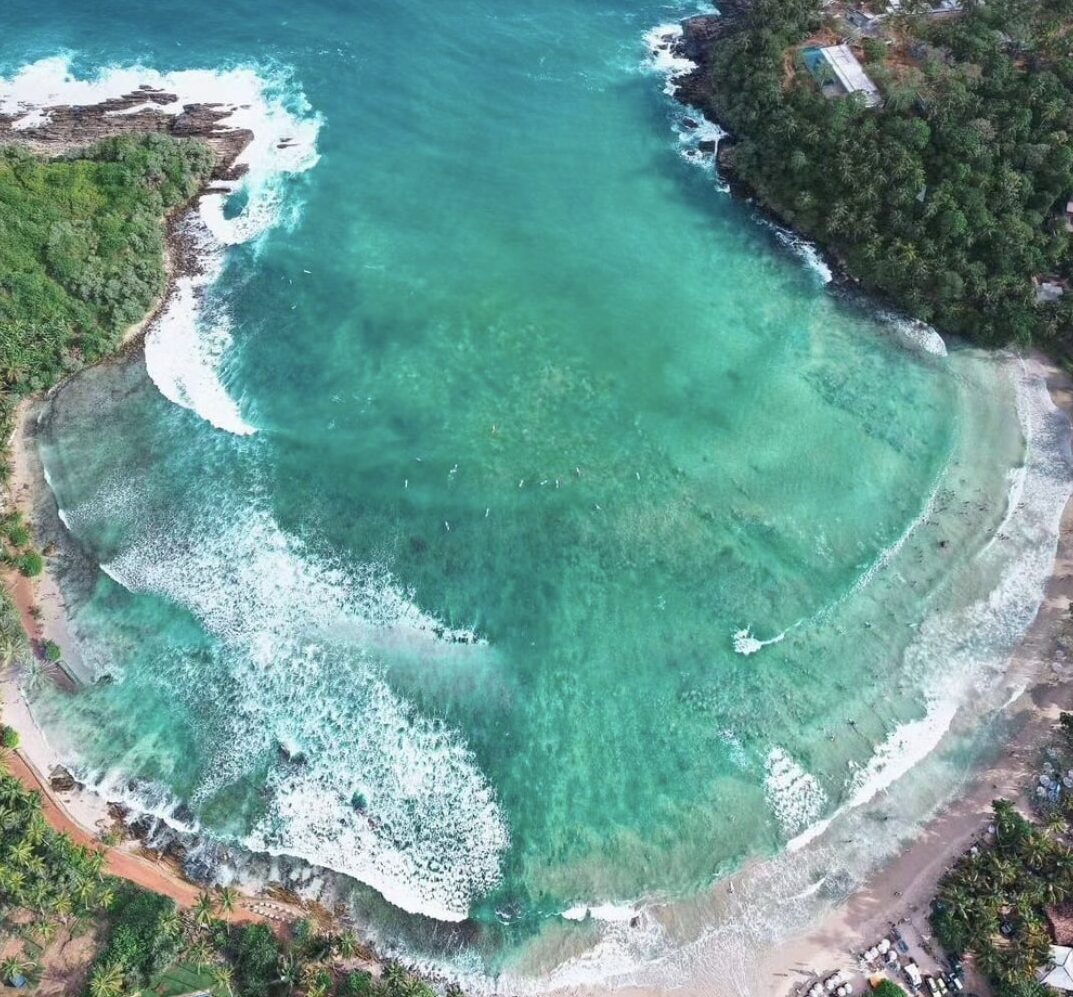 Location
WHAT DO WE HAVE FOR YOU? A beautiful boutique wellness villa incl. private Yoga Shala that is surrounded by nature, only 150 m to the beach. We provide amazing location with the perfect mix of western comfort and authentic Sri Lankan ambiance. The villa is located in Hiriketiya Beach. Hiriketiya is a little paradise where the jungle meets the sea. One of the top beaches along the southern province with beautiful cafe´s, delicious restaurants and the comfort of the western world. With crystal clear water, swimming and surfing in the beautiful horseshoe bay all year round makes this the perfect destination.
Sri Lanka is  such a wonderful country with a wide variety of beauty. The country has short and beautiful summer season with warm temperatures. Opposite to the winter season in northern Europe. This makes it the perfect destination for tropical escape in February 2024.
Check out these pictures from our last yoga and surfing retreat in Sri Lanka. Yoga and Surf retreat for women in Sri Lanka.
Retreat Center
You'll feel relaxed, grounded and 'at home' in no time. The boutique hotel offers different options; retreat guests can choose between an apartment (44 sqm) or a double room (21 sqm). All rooms are inclusive in our hotel, close to pool, dining area, yoga shala and gym. The apartments are for 2-3 guests. All apartments are equipped with air conditioning + fan, two rooms. Bathroom with shower + toilet, hairdryer, linen + towels. safe box. tables, cloth rack, closet. Wifi, kitchen with electric kettle, fridge, microwave, toaster etc.
The lovely rooms are designed with attention to details in order to offer an idyllic accommodation experience.
Yoga and Surf Retreat Sri Lanka February 2024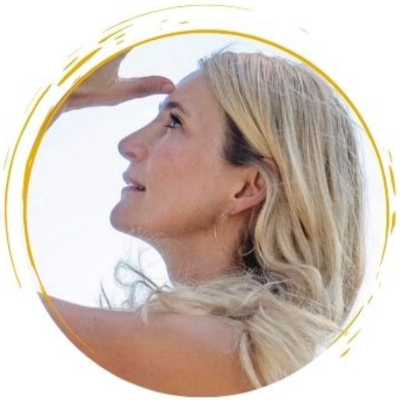 Anke Graewer (Ankie)
Founder of Shine-Yoga Retreats, Retreat Leader, empowering Yogateacher (850 RYT), Force of nurture and #IamRemarkable Facilitator. She is known for her uplifting warm hearted spirit and she loves to create deep connections and ignites the shine in people. More about Anke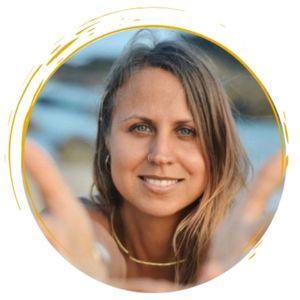 Mathilda
Yogateacher (RYT 850) and co teacher on this retreat. As a certified women's health coach, fertility awareness educator, yoga teacher, and student of Traditional Chinese Medicine, she brings a holistic whole-body approach to healing and women's self-empowerment.
Yoga
Anke is the lead teacher on this retreat. Together with other coaches, teachers and therapists, she is creating a retreat flow with classes and workshops, that are building up onto each. Like this the practitioner is going on a delightful retreat journey. It´s the Yoga of energy. With this holistic approach and coaching elements, Anke cares about the 'off the mat' transformation to live a confident, wholesome life and thrive. Our yoga sessions will be gentle but powerful. They will push you out of your comfort zone but in a mindful way that helps you to soften and re-gain energy. We will do a mixture of vinyassa yoga, yin yoga and restorative classes with each designed to create the space you need within to fully surrender and relax.
During the retreat you'll learn yogic breathing techniques including Ujjayi Pranayama (ooh-JAH-yee prah-nah-YAH-mah) how to effectively work with bandhas (energy locks) and gain holistic knowledge to support your yoga practice and take into your daily life. In workshops / lectures we share holistic knowledge,  for life & yoga.
The accessible classes integrate the best elements of physical yoga, attention to mindful sequencing will guide you safely while still challenging you to move beyond your perceived boundaries. This unique style is powerful yet gentle, focusing on the flow of the breath, Bhanda activation, steady movement and the feeling of completeness. This retreat is your chance to experience the benefits of a deeper Yoga practice, ignite your own inner power, re-charge with energy (Prana),  increase your vitality, health & radiance while pushing the reset button for your nervous system.
Yoga, surf and women retreat May 2024 Portugal
This retreat is designed for you:
Feel fit, vibrant, inspired and happy
Dive deep into a holistic, powerful yoga practice to shape shift and enjoy the full benefits. With dedicated time you learn to get the most out of yoga so you can get the most out of life.
Allow yourself to go on an adventure and feel alive
Gift yourself with a fresh start in 2024, shed layers of winter and stagnation.
Disconnect from the everyday stressors in life
Give yourself the time and space to unwind, relax and re-charge
Feel nourished by delicious food and enjoy lovely group style dinners with deep conversations
Find clarity and understand the voices within
Level up; mentally, emotionally, energetically and spiritually.
Transform into the joyful version of yourself
Swim, flow and play…yes, flow state is the ticket to the present moment (the place where happiness exists)
Gift yourself a time-out and enjoy to live freely and play in the sun
Explore an exotic colourful culture and breathtaking nature
Shine brighter from the new connections and friendships with inspiring people you'll meet.
Enjoy sunshine, palm trees and sea views are for free and will make it easy for you to feel connected to nature  – the one around and within you.
Our aim by the end of this fun and colourful Yoga Retreat in Sri Lanka in February 2024 is to leave feeling energized, lighter, alive, nourished, stronger and more