Top reviews
Grateful for the ongoing stream of 5-star reviews for our boutique retreat. We´re proud to receive such amazing feedback, and witnessing the happiness on our guests' faces is especially rewarding.
Wow, what a beautiful women's wellness retreat. This is my absolute recommendation for every woman and solo traveler. I am feeling so light, nourished and have a feeling of belonging to myself and also a couple of new friends I have met at the Shine Yoga Retreat. I have been to a yoga and wellness retreat with Anke in Sri Lanka and Portugal. They´re both 10/10. This is the perfect mix of authentic Yogic practices with a modern touch. Yoga is so much better when you practice in a group. We had such a wonderful vibe. The retreat was full of like minded women, who want to live a better, more conscious life. This retreat was all I wished (and hoped for). A perfect week with a balanced agenda full of delightful Yoga classes (powerful, dynamic and soft, relaxing yin), different yogic and spiritual practices, Breathwork, women empowerment workshops. Powerful and so many of us were touched so deeply (I think half of us cried at least once during the retreat - happy tears, a beautiful release). I could write a whole blog post, but keep it short. A Shine Yoga Retreat is an amazing experience, you can enjoy the feeling of being taken care of. My favourite yoga and wellness retreat so far, especially when you want to meet other cool, smart and conscious people. The teacher and facilitator team is inspiring and authentic. They live a great lifestyle themselves and inspire others with real life stories. Thank you to the whole team! Sign me up for the next retreat in Ibiza. With love, Susanne
I had an amazing time at the Shine yoga-retreat with Anke, Nancy and all the ladies. The location was great, just ten minutes drive from the beach. The villa was beautiful and the food was healthy and colorful. I really enjoyed the yoga and breathing sessions, and the mix of program and free time. It was a sunny week with alot of relaxations, inspiration and new friendships✨
One of best things which happened in this year was yoga retreat in October with Anke and Nancy. Fancy location, great villa, ocean near here. Full mindful program from our beautiful, spiritual teachers every day with enough free time - just all for you to recharge and connect with yourself. I liked that spiritual part was quite practical, quite suitable to modern world. Which gave me more confidence to live my life after returning home. Breathing work, yoga asanas workshop, cacao ceremony, dancing from heart, tantric elements with visualisation... I'm just happy I was there. Also high level food, unexpected life music concert. I'm full of gratitude to Anke and Nancy, to all girls who were with me there, to the universe.
Anke und Nancy haben in einer Woche Yoga Retreat in Portugal eine ganz besondere Magie verbreitet. Die gemeinsame Zeit war sehr erholsam, wertschätzend, inspirierend und ermutigend. Ich habe viel Kraft und positive Gedanken mit nach Hause genommen. Kann es nur jedem empfehlen ✨
This was my very first retreat and it exceeded all my expectations. Anke and Nancy were absolutely amazing. They made sure that even as a beginner in yoga, I felt super comfortable in every session and workshop. The program was well-balanced between yoga, surfing, workshops and leisure time, allowing us to connect with nature, eachother and yourself. The group of women were inspiring and I made such meaningful connections. The villa where we stayed was absolutely stunning. The food was another highlight, with each meal being a delightful celebration of flavours. I can't recommend this retreat enough for anyone looking to recharge, it truly exceeded all my expectations. Thank you, Anke and Nancy, for an unforgettable experience and time in Portugal!
Mein erstes Yoga Retreat und gleich ein Volltreffer. Die Retreat Organisatorin und Yoga Lehrerin Anke hat es geschafft, eine wundervolle Stimmung für die Teilnehmerinnen zu kreieren. Der Mix aus Yin, Hatha und Vinjasa Yoga und Workshops sowie der Möglichkeit Surfunterricht zu nehmen, war einfach perfekt. Für das leibliche - und vegetarische - Wohl wurde von morgens bis abends gesorgt. Die Köche sind zudem auch auf Sonderwünsche eingegangen. Man konnte zwischendurch am Pool entspannen und musste sich wirklich um nichts Gedanken machen. Wir sind alle nicht als Fremde auseinander gegangen. Das war eine echte Bereicherung und mehr als nur ein Retreat. Namasté
An amazing experience. A wonderful yoga retreat that flowed beautifully giving time for yoga, creating connections, surfing, exploring beaches and reflections. Not to mention the fantastic gluten free food. So grateful to Ankie and Nacy for this experience.
What a wonderful week at Dreamsea surf Portugal with Anke and Nancy. An amazing schedule of experience and a great balance between fixed activities and free time. A really nourishing experience with excellently thought out yoga classes from both Anke and Nancy, a wonderful cacao ceremony and breathwork session. The food was amazing, the place was great, the teachers were inspiring. The place had excellent grounds and a wonderful pool. The local area and beaches were spectacular. An amazing retreat if you want the chance to recharge and let go whilst having fun. Thanks for a wonderful week.
If you are looking for a high vibe and cool yoga retreat with loving attention to detail and style this is the perfect choice. The mix of high quality yoga, a great group, amazing food and a very modern approach to spirituality was fabulous. All that comes at an outstanding price/performance ratio. I had a wonderful week full of joy and inspiration and came back recharged and very happy. I would highly recommend this and will definitely go on another retreat with Shine Yoga Retreats myself.
What a gift There is a first time for everything. This retreat was my first solo travel ever. And what a gift it is! I feel deeply blessed in so many kinds of ways. A group of wonderful women, a stunning location, great yoga and breathwork classes, workshops, massages, swims, wonderful walks in the amazing surroundings, delicious healthy food. It was outstanding, a transformation, a week full of love, laughters and tears of happiness and grounding realization. Thank you @Shine retreats -> lovely Anke, lovely Nancy - thank you for leading this wonderful week! Thank you @Dreamsea surf lodges for making this week a week to never forget! ♥️
Best Yoga Retreat in Ibiza 
Best Yoga Retreat in Portugal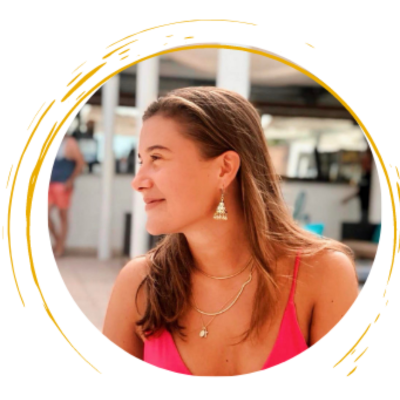 It was a wonderful experience full of connection, magic and growth! I would go back immediately and can recommend it with my full heart! Anke is a great teacher and a wonderful soul! Lots of love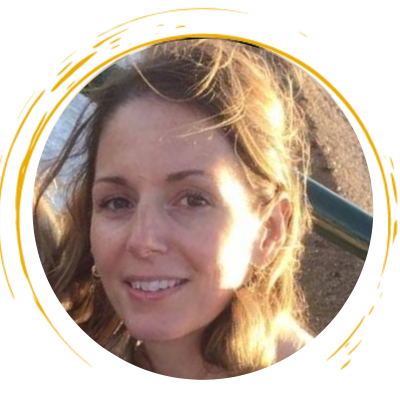 ´I've recently come back from my first shine yoga retreat and it beyond exceeded my expectations!! I'm not a yogi and was a little apprehensive about my level but Anke and Nancy were amazing at adapting the sessions for all experiences and helping wherever possible. Everything was at a really high standard, and the food was excellent! I'm already excited about booking my next retreat with them. Thanks again ladies, and for all your help and advice on life! Xx ´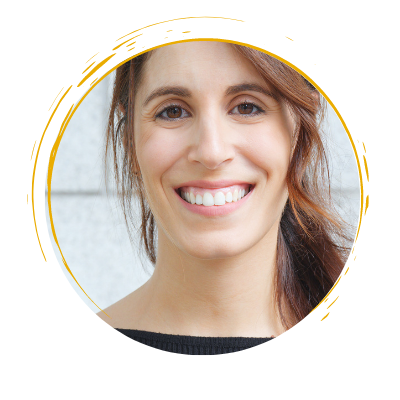 "I just finished spending a truly amazing week with Anke and her team, as she also chooses us , and the Retreat was superb! The island of Ibiza rocks but her way of taking you through the journey is delicate! A strange mix of joy, happiness and relax mode invades you and permeates your soul all along, I will cherish this time. Thank you all, thanks again and best wishes. Namaste!!!"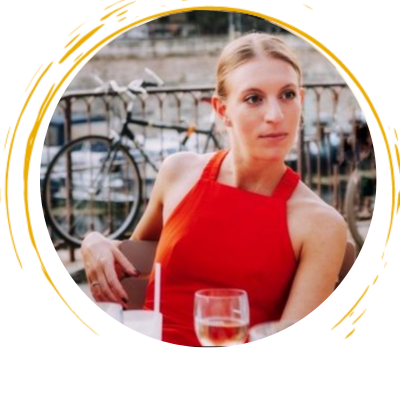 ´The yoga retreat was one of the best experiences I have ever had ! It was my first retreat and I was amazed by literally everything: the gorgeous and peaceful venue in the nature only 10 minutes alway from the ocean; the wonderful group of people I got to meet; the blissful yoga classes and workshops; the healthy and delicious food abundantly served; the way everything was perfectly organized to give each of us the best possible experience; the positive energy and magic atmosphere that surrounded us. I went to unplug and disconnect and left completely recharged and inspired. Couldn't have been more thankful for that.´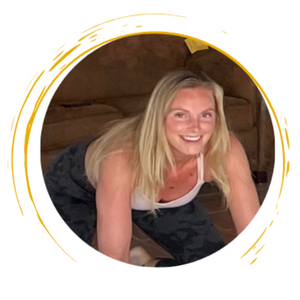 My first yoga retreat experience with Anke and the whole group in Portugal was more than amazing! Anke has such a warm and kind heart and you can feel that in all of her lessons. I really liked the fact that she explains a lot about yoga and the effects on the body, and how you can adjust or improve your poses. She has a lot of knowledge and could make it understandable to all of us, therefore she's a great teacher I think! I would love to do another yoga retreat next year with Anke  What I liked about the house in Portugal is the location, the nice people, the vibe and the delicious food everyday  And the sunsets were incredible!!!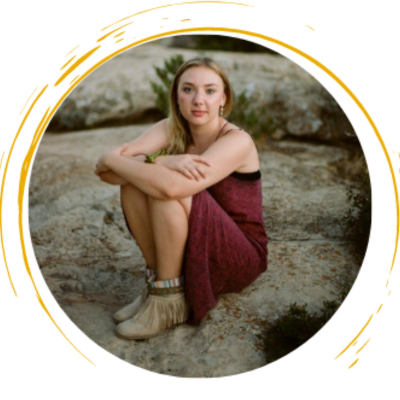 ´Anke is a beautiful spirit and the yoga retreat that she and Nancy led was wonderfully refreshing. I participated in classes taught by both of them and I cannot recommend them both highly enough. Ankie has a very joyful energy and she made sure that her lessons  were filled with light and love.

I can safely say that I didn't just gain a new guru, I gained a friend. If you are at all considering this retreat, don't think about it any longer and just book it! It is by far the best thing I have done this year. Thank you, thank you, thank you!´
"The Ibiza Retreat was better than I can ever describe with words. The whole experience was full of joy, love, power, peace and beauty – and it made everyone in the group blossom. Anke is such an inspirational teacher and a wonderful person. A true gift for body and soul. I can't wait to go back."
´I have known Anke for several years since originally teaching at our Yoga and Meditation Centre in Bali. She is a wise soul, caring and communicates on a level of equality. She is a good listener, so she can ascertain what students need and shares her extensive knowledge in a magical way that creates yogic passion within the seekers.´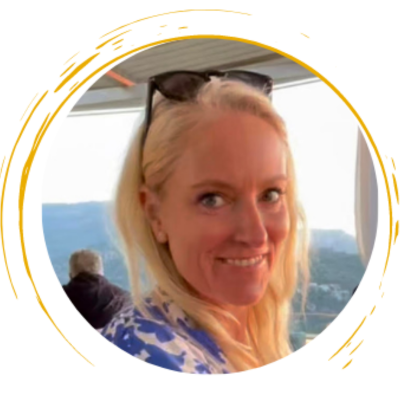 This was my first retreat with Shine Yoga and Anke and I'm definitely coming back for more! Anke is fun loving, knowledgeable, and an energetic soul who looks after everyone both on and of the yoga mat. The yoga classes were great as each class was different and catered for all levels. There was a variety of classes including strong vinyasa, blissful restorative classes, and peaceful meditation. The Wisdoms' of emotions workshop was great for a deeper insight to ones emotions. Coming home from Mallorca, I felt energetic and happy and ready to take on everyday life. The memories and connections made, I will cherish forever. Thank you Anke!
Best recommended Yoga Retreat Ibiza 
Best Yoga Retreat for women


Best Yoga Retreat 2023 with lots of positive real reviews. Ibiza and Portugal Retreat 2023