Ibiza I  Mallorca I Portugal I Sri Lanka
Empowering Yoga and High Vibe Retreats.
Discover transformative retreats for those seeking more in life—focusing on Yoga, embodiment, and feminine empowerment to nourish the soul. Our vision is to create a happy place with higher vibes, inviting you to connect, learn, and grow in yoga and life. Our sanctuary allows you to nurture your well-being, reconnect with yourSELF, and embrace a wilder spirit, finding inspiration and support. Crafted to enrich life with positive energy and vitality, our retreats offer authentic yogic practices, daily movements, and the subtle gifts of Yoga with Meditation, Breathwork, and spiritual practices, sprinkled with an extra dash of magic.
In a world dominated by technology, our retreats provide a break for genuine connections—with yourself, like-minded individuals, and the spiritual and natural world. Connect deeply, detox from stressors, and embrace total well-being. Join us at our unique locations, where a unique atmosphere meets high standards, infused with an easy-going, down-to-earth attitude, and a generous dose of fun, freedom, and happiness.


We stand for
Extraordinary boutique retreat locations by the sea
Retreats for modern, curious humans who are seeing inspiration and connection
Empowering Yoga (Vinyasa / Hatha / Tantra Flow Yoga / Meditation / Pranayama)
Soulful selfcare, time and space to fully relax and connect to yourself
Ancient wisdom x modern spirituality
Rituals and ceremonies to access deeper states of consciousness
Highly qualified, experienced teachers and charismatic retreat facilitators
Nourishing, high quality food, professional chef´s and detox programs
Community & togetherness in a supportive and fun group
Guided transformative workshops with different deep dive topics
Top service and attention to detail
Fresh impulses
High energy places
Immersive sound experiences and dancing
Lot´s of fun, freedom and that extra dash of magic
Happy memories that you wont forget
Top rated Yoga Retreats 2024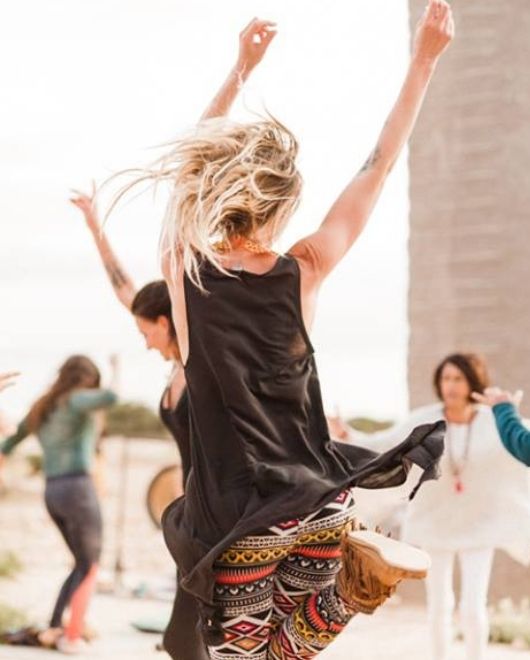 women´s yoga retreat 2024. Ibiza Yoga Retreat in Finca 2024. Finca Yoga Retreat Ibiza. 
Yoga Retreat for single traveling girls may 2023