Anke´s Story
Embark on a Journey of Self-Discovery and Renewal: My Personal Story. Let´s get to know each other. Not sure where to start. Maybe here.
I studied Media economics and intercultural communication in Germany and postgrad in Australia. I was always interested in people, loved traveling and exploring the world and life, while at the same time making meaningful connections. For over 12 years I was pursuing a career working for global brands on big scale projects while practicing Yoga to balance the stress. As I climbed the corporate ladder I was blinded by the hype of this great position, award celebrations and innovative projects. But… It made me sick, it wasn´t fulfilling and I lost mySELF.
I knew there´s more to life and I was longing to make a real impact. I went on a journey, one that meant rediscovering who I really am in my soul, which allowed me to see and experience the rest of the world and the magic it has to offer, and create a business that was not only aligned to my purpose but could also impact people's lives for the better. In 2012, during a transformative retreat in Thailand, a profound experience with my yoga teacher sparked a big liberating shift. Yoga became not just a practice but a way of life, reshaping my priorities. I immersed myself in daily self-development, completing multiple Yoga Teacher Trainings and studied about holistic health. This ancient tradition became my guide, offering inspiration and awakening. The healing benefits are just incredible. I was hooked and totally in love.
On this journey, I remembered what I always knew to be true in my heart.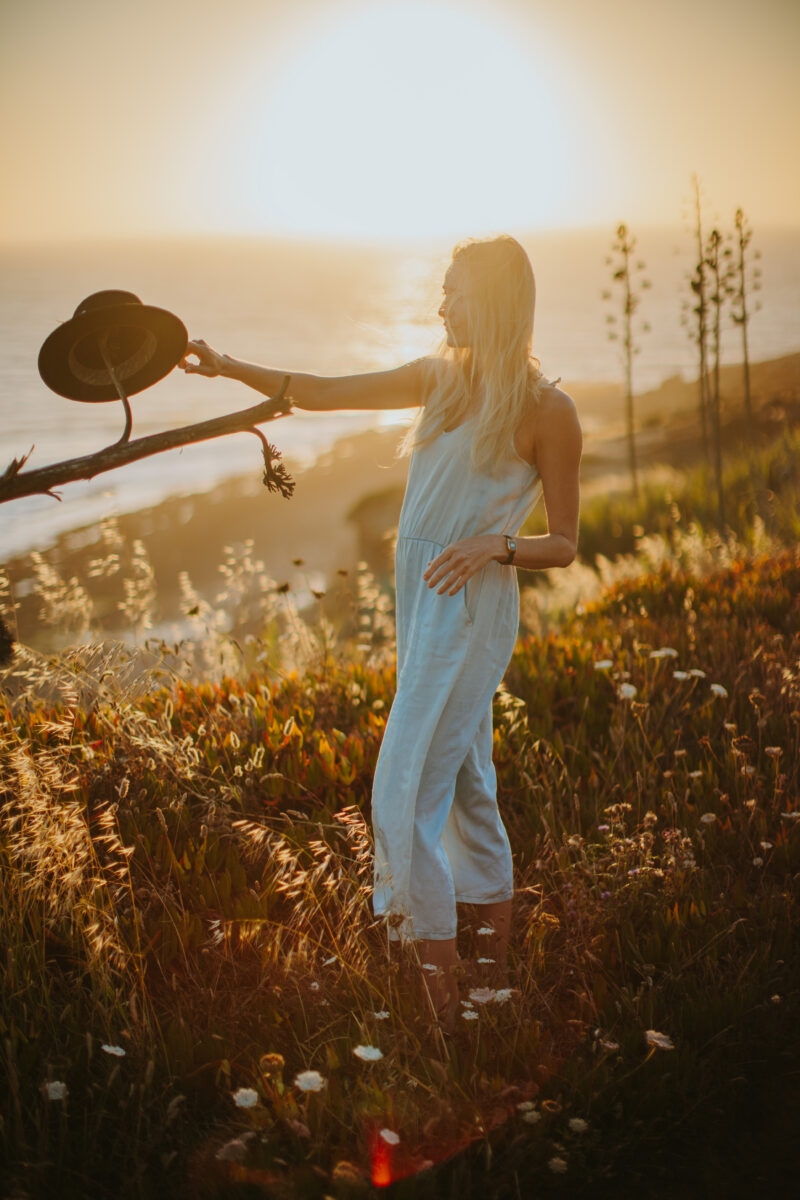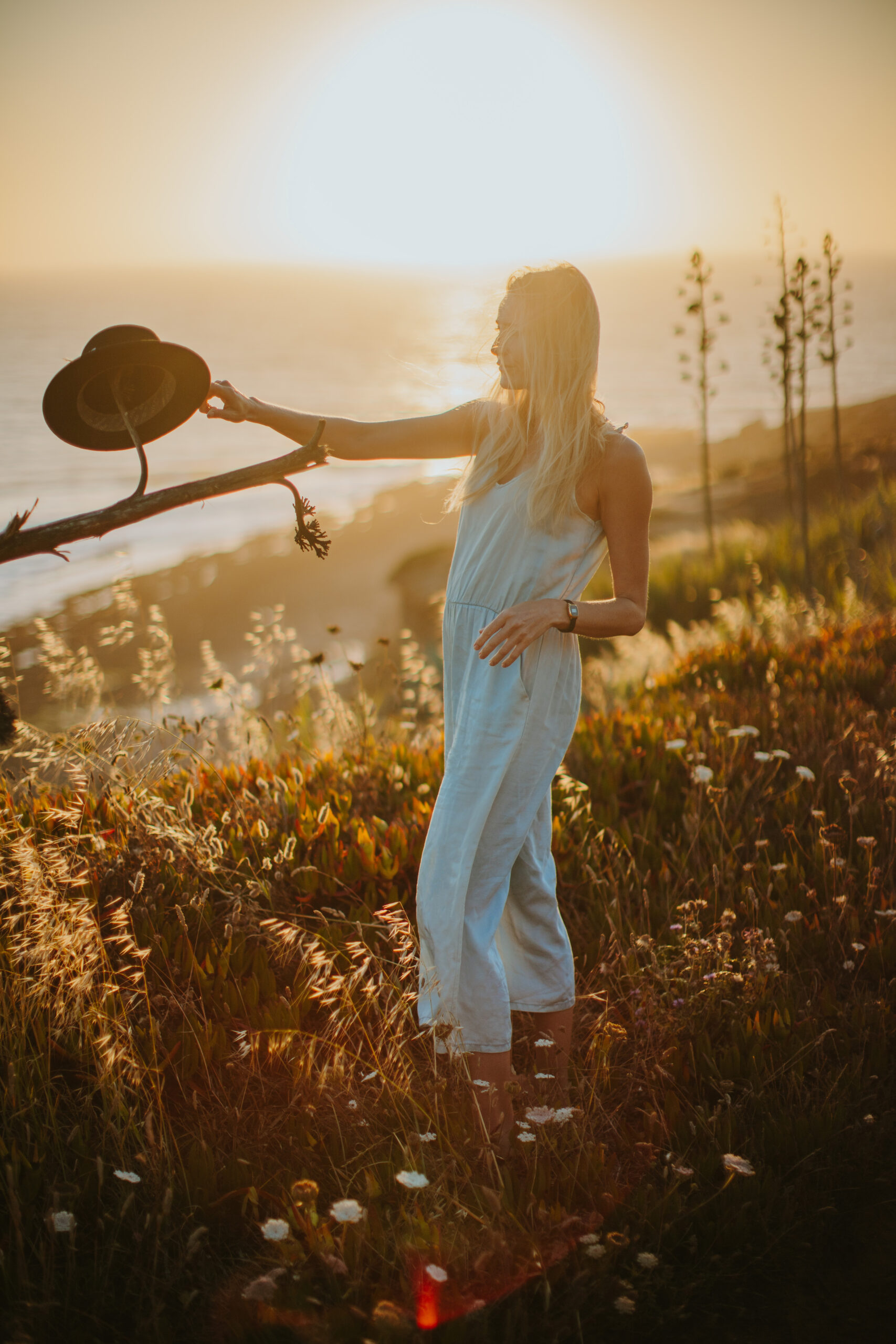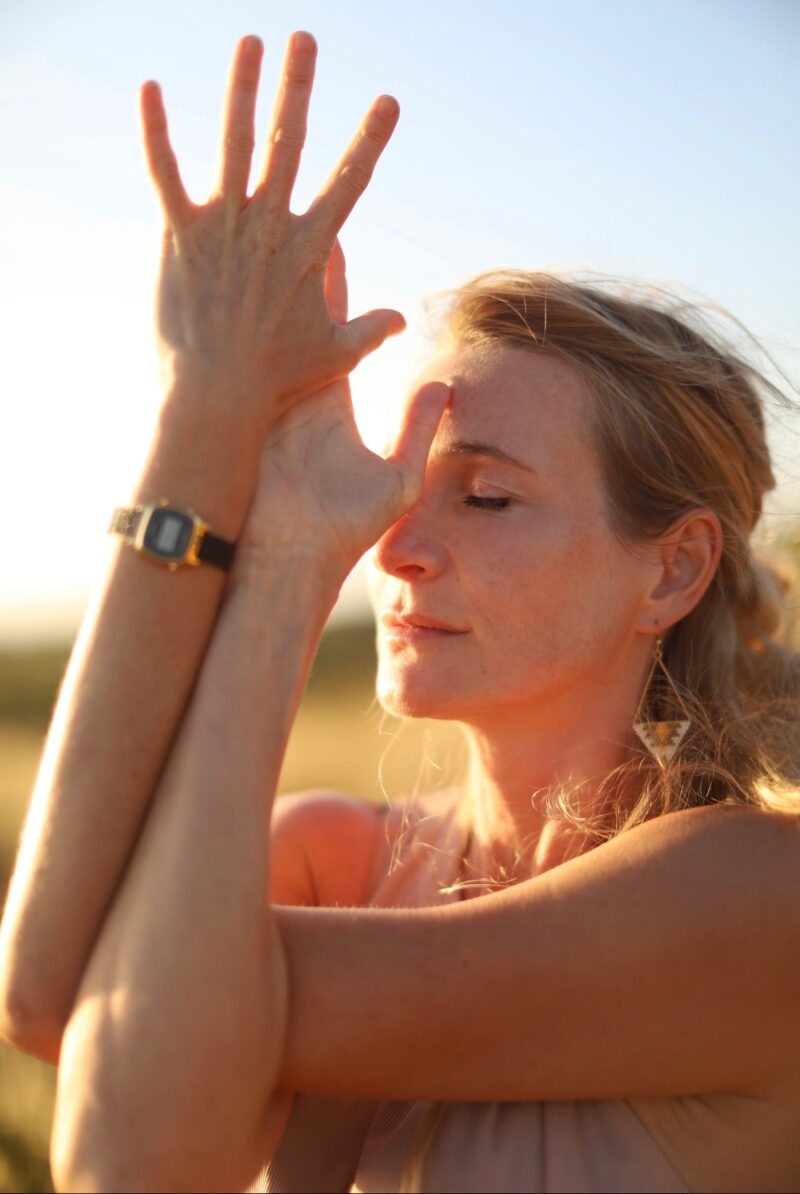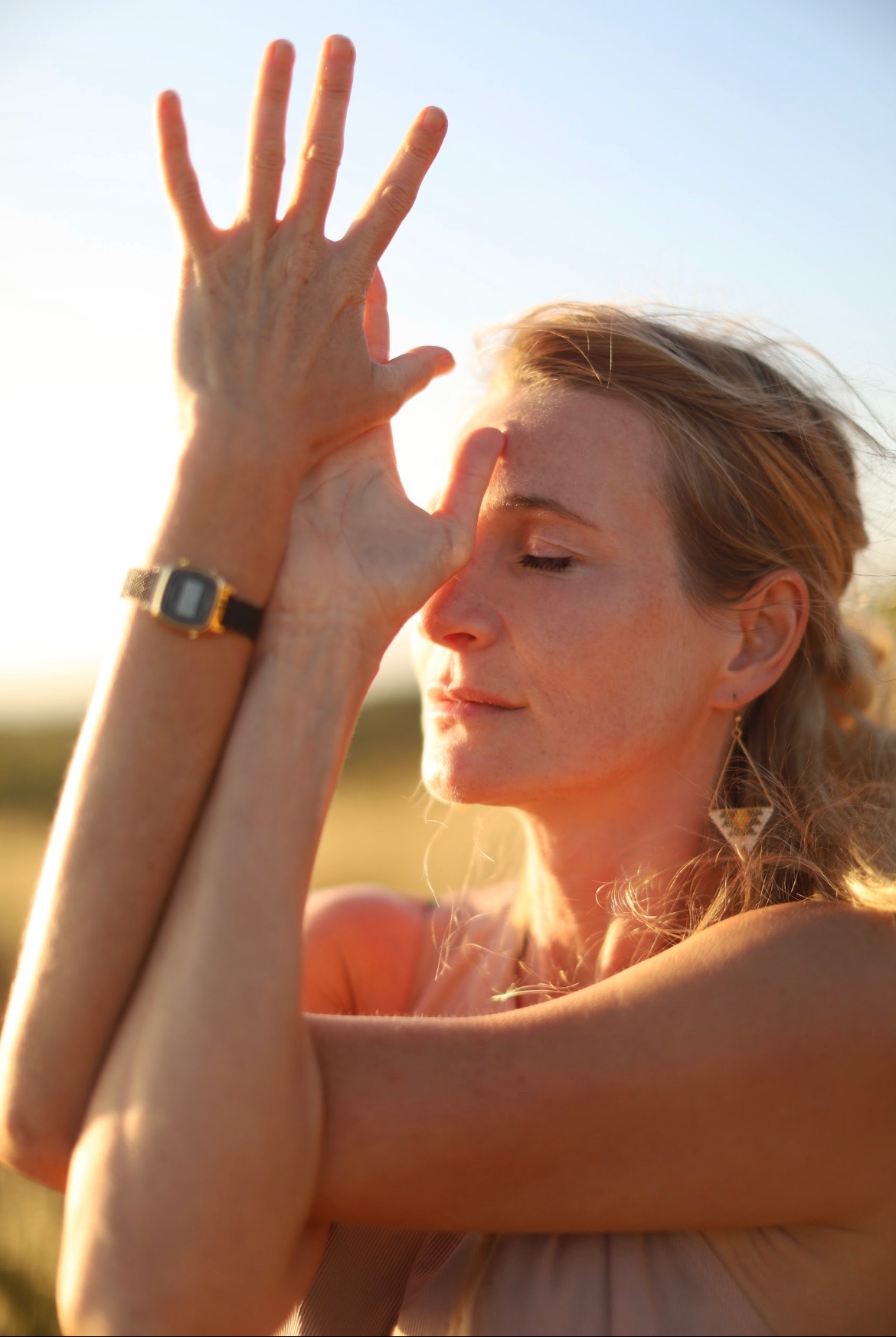 A decade ago I booked a one way ticket to Costa Rica and went where the wild and free things are. Stayed and became one of them. Along my way, I found my tribe and many great teachers. Some of the best in the world. Inspiring, courageous humans – that soon became good friends. It´s not too often in life that we meet people who challenge us to grow, to make decisions that build character, to lead with the heart wide open, to tune into our intuition and to have faith in and trust the process. I was right where I was  meant to be. I was so happy,  radiantly shining; and full of energy. Totally connected to my source, mySelf. I turned my life  towards a more meaningful direction. To live that shine. That´s why I have created Shine-Yoga Retreats  – empowering Yoga and high vibe retreats.
Years unfolded in Costa Rica, Bali, and Ibiza, with weeks of study in India. It wasn't a revolution but an evolution, a gradual shedding of limiting beliefs, societal norms, and ingrained structures from years of conventional education.  Higher education in the western world, while a blessing, isn't the sole key to a fulfilling life. I've learned to integrate both worlds, drawing from Western education and Eastern philosophies to enhance life's quality.
Oftentimes we focus so much on what to become. I believe we must un-become fist. Finding courage to shed those layers that we have outgrown, physically, mentally, emotionally and spiritually. It´s impossible to put in words what I have learned over the past few years, immersing myself deep into the ancient teachings of Yoga, having so much time to deeply experience and embody the true magic in life while living in different cultures and going on wild adventures. The serenity I discovered within these practices empowered me to navigate transitions with grace and embrace personal development as a continuous journey.These years have been an alchemical process, shaping powerful concepts, methods, and divine wisdom into the fabric of my being. I´ve learned so much wisdom that's not written in books and I feel I have truly something to offer. Now, I devote a significant part of my life to sharing the transformative power of yoga. Through teaching and creating real life experiences, I aspire to uplift and inspire others.
It takes courage to grow up and become who you really are.

– E.E. Cummings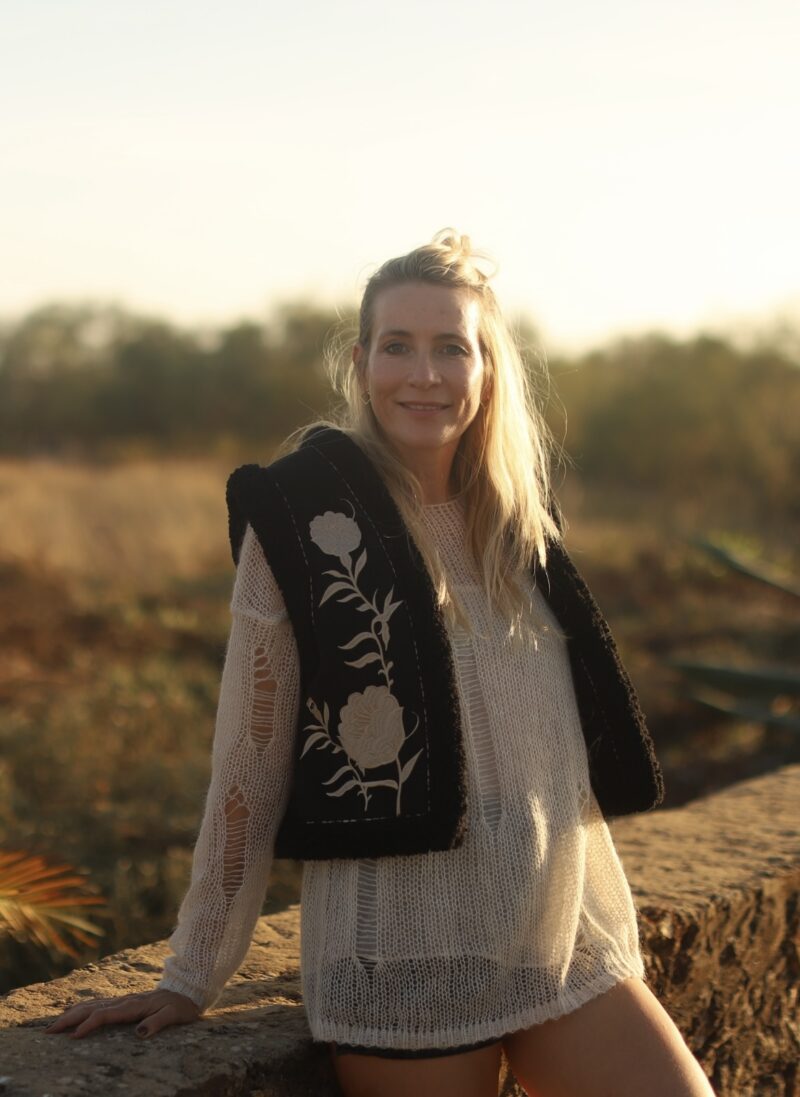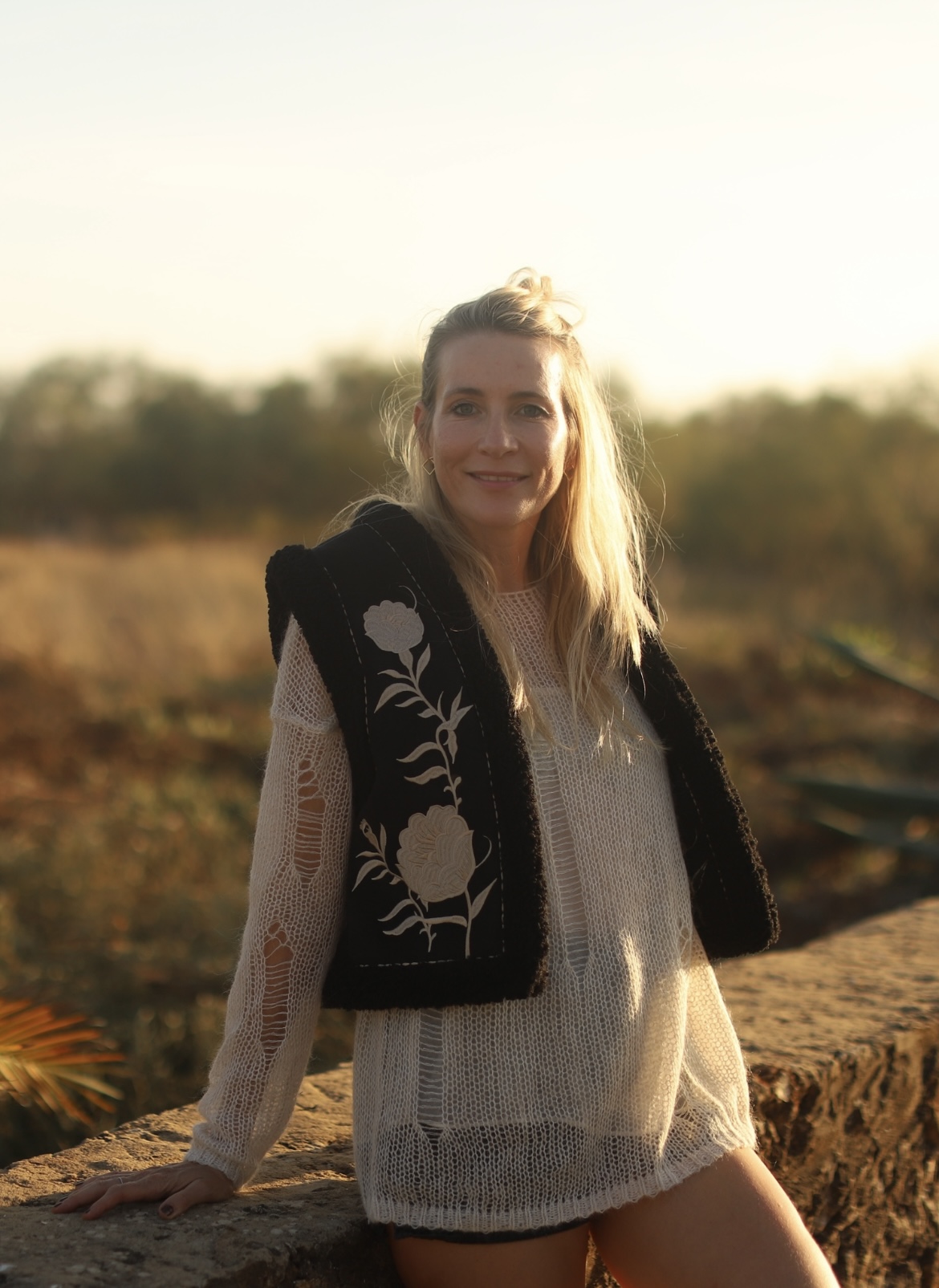 .
.
.
Alongside the highs, there've been some real tough times. Let's keep it real; life's got its share of highs and lows, each with its own dose of pain. I've navigated through evolving identities, bid farewell to old friends and loves, and consciously chosen what's right over what's fast, cheap, and easy. I've even survived a jaw-breaking accident—three times, to be exact. The healing journey was tough, dark, demanding every ounce of strength and willpower. Yet, I'm grateful for the tools in my skill set that saw me through. In moments of hardship, my mindset, and the incredible women in my inner circle became my anchors—nurturing me back to life, boosting my spirit, and looking out for me. Every hardship we endure is a lesson, a testament to our resilience, and an opportunity to better support someone else facing the same challenges.
I am here to serve and ignite your shine
Now, from a place of full integrity and authenticity, I'm here to serve and ignite your shine. In Shine Retreats, I blend the beauty of life, proven strategies to thrive, and a dash of secret mystique to open us up to our true authentic SELF. These are real-life gatherings, providing a safe space to elevate feminine energy, get intimate, heal, and feel more empowered. In addition to the retreats, I am collaborating with other brands who are active in the field of female empowerment. We support impactful events like Women Will or #Iamremarkable workshops on conferences like the Ada Lovelace festival in Berlin.
People seek me out for more positive energy and wellbeing. As a catalyst for positive change, I've witnessed the transformative power of Yoga, tantric philosophy, and mindfulness practices in my own life. Watching students and retreat participants blossom into their desired selves is incredibly fulfilling.
My purpose is clear—to serve and elevate others' well-being, opening doors for those ready to unlock their inner power and experience life beyond the ordinary. Women supporting women is my passion and joy, a journey I embark on with friends and other badass women who have real-life stories to share and the freedom to give. 
The feedback I receive is the best reward, affirming that sharing Yoga, curating impactful experiences, and building connections are not just what I strive for; it's what the world craves—more connection, well-being, and community. Join me in creating a life that shines.
.
With love,
Anke
What others are saying
My first yoga retreat experience with Anke and the whole group in Portugal was more than amazing! Anke has such a warm and kind heart and you can feel that in all of her lessons. I really liked the fact that she explains a lot about yoga and the effects on the body, and how you can adjust or improve your poses. She has a lot of knowledge and could make it understandable to all of us, therefore she's a great teacher I think! I would love to do another yoga retreat next year with Anke 💕 What I liked about the house in Portugal is the location, the nice people, the vibe and the delicious food everyday 😍 And the sunsets were incredible!!!
This was my first retreat with Shine Yoga and Anke and I'm definitely coming back for more! Anke is fun loving, knowledgeable, and an energetic soul who looks after everyone both on and of the yoga mat. The yoga classes were great as each class was different and catered for all levels. There was a variety of classes including strong vinyasa, blissful restorative classes, and peaceful meditation. The Wisdoms' of emotions workshop was great for a deeper insight to ones emotions. Coming home from Mallorca, I felt energetic and happy and ready to take on everyday life. The memories and connections made, I will cherish forever. Thank you Anke!