Story
It´s funny to write my own story. Just not sure where to start. It´s a nice story though. Maybe here.
I studied Media economics and intercultural communication in Cologne, Germany and Sydney, Australia. I have always loved traveling and exploring the world and life, while at the same time making meaningful connections. For years I was pursuing a career in media and fashion, worked for global brands while practicing Yoga to balance stress and meditation to change the perspective. I was blinded by the hype of this great position, award celebrations, creative & and innovative projects. But… It made me sick.
Big chains are ruling the market and they didn´t share the same values of a sustainable and conscious lifestyle. I started to care more about the people who made the clothes rather than the ones buying them. I care more for purpose than profit. I honestly cared and wasn´t happy with just being a keyboard activist. I like to ask deeper questions and challenge the status quo. The urge to make a difference and putting my power into something more meaningful, became stronger and stronger. Then in 2012, that´s when that big shift happened, I had a profound and very liberating experience with my teacher in Thailand, Yoga turned my life around and since then I devoted a big part of my life to Yoga. The ancient tradition has brought me inspiration and awakening. I started to study, practice yoga and self-development every day. I completed several Yoga Teacher Trainings, started teaching, sharing and creating experiences which would uplift & inspire others.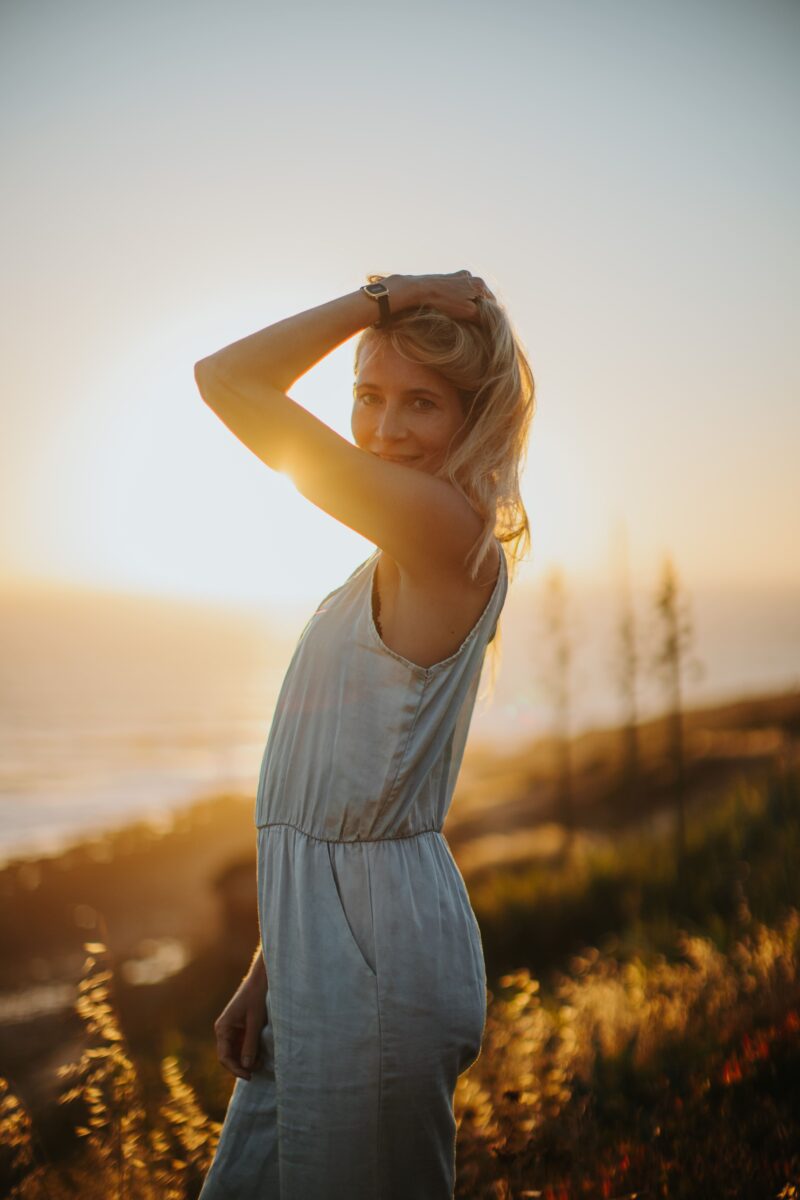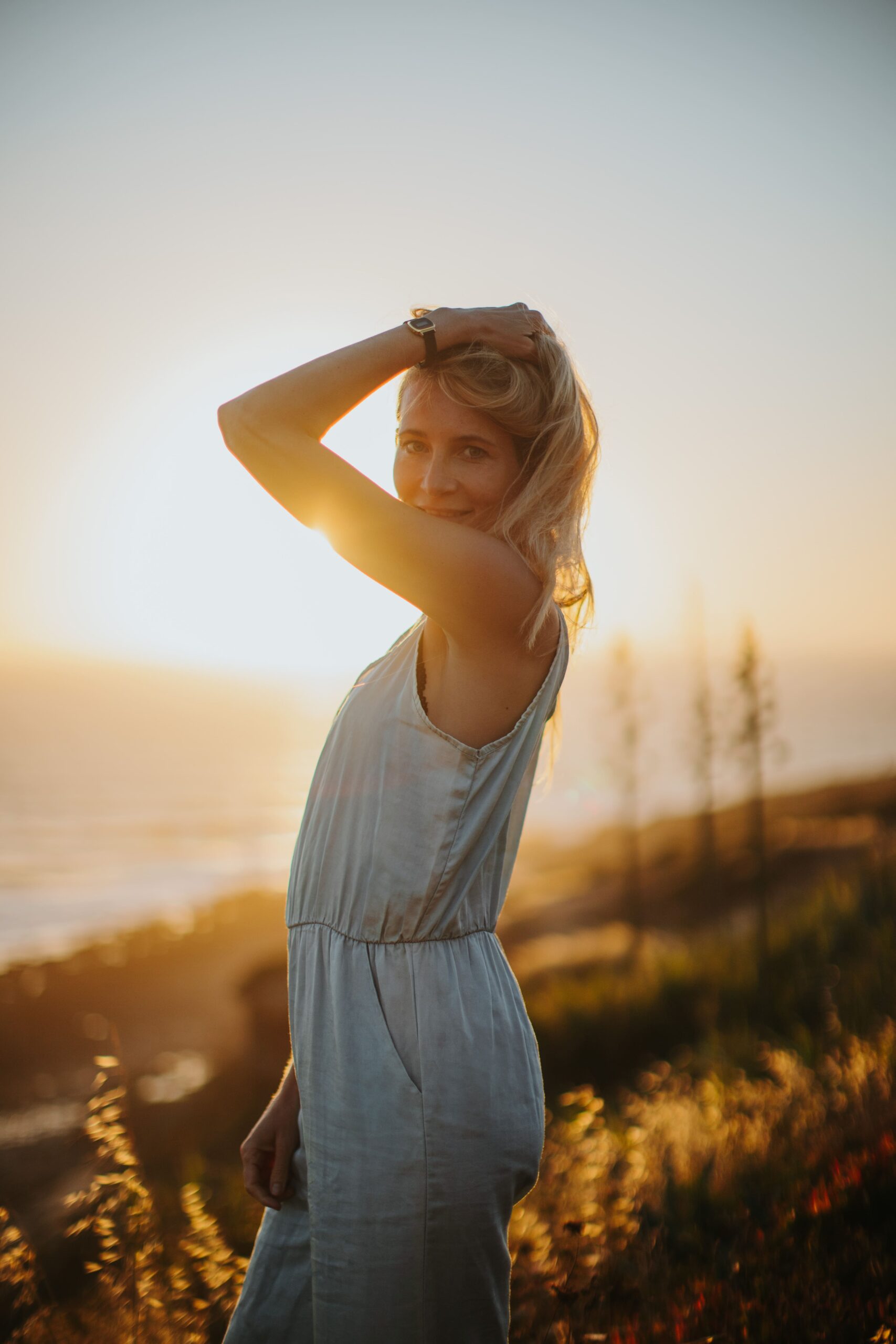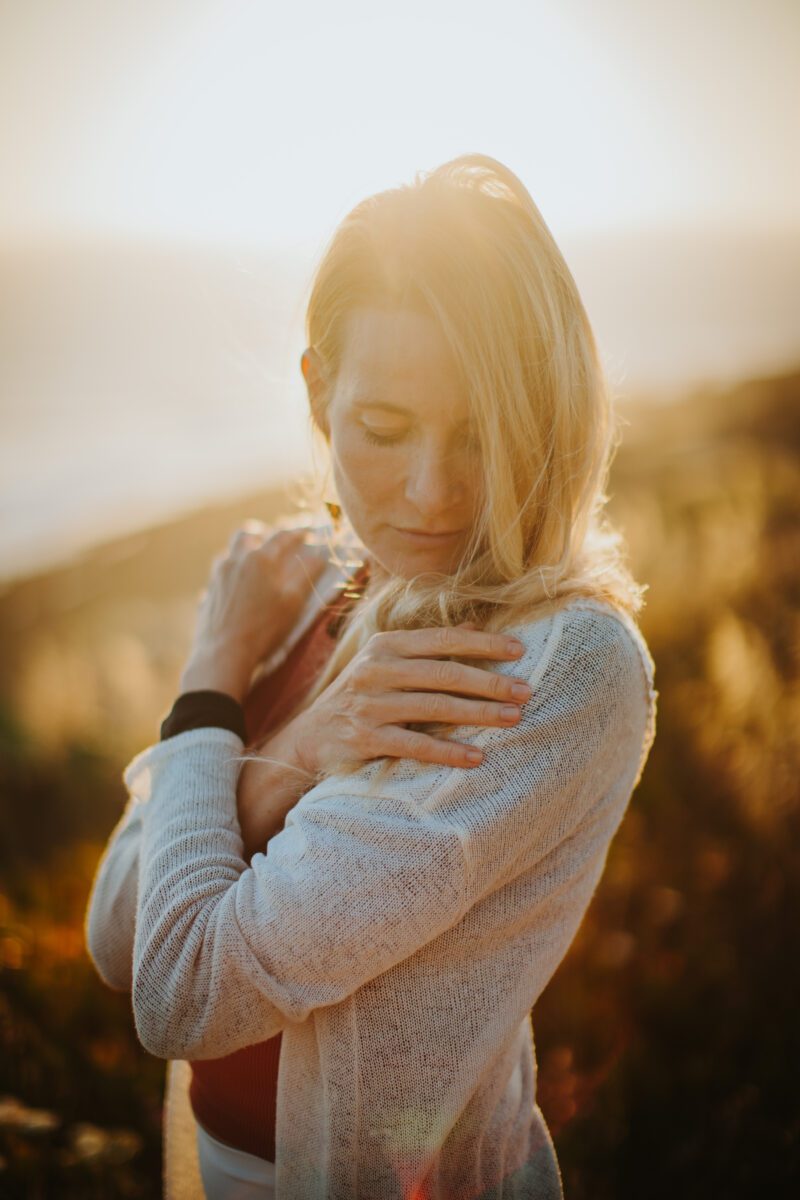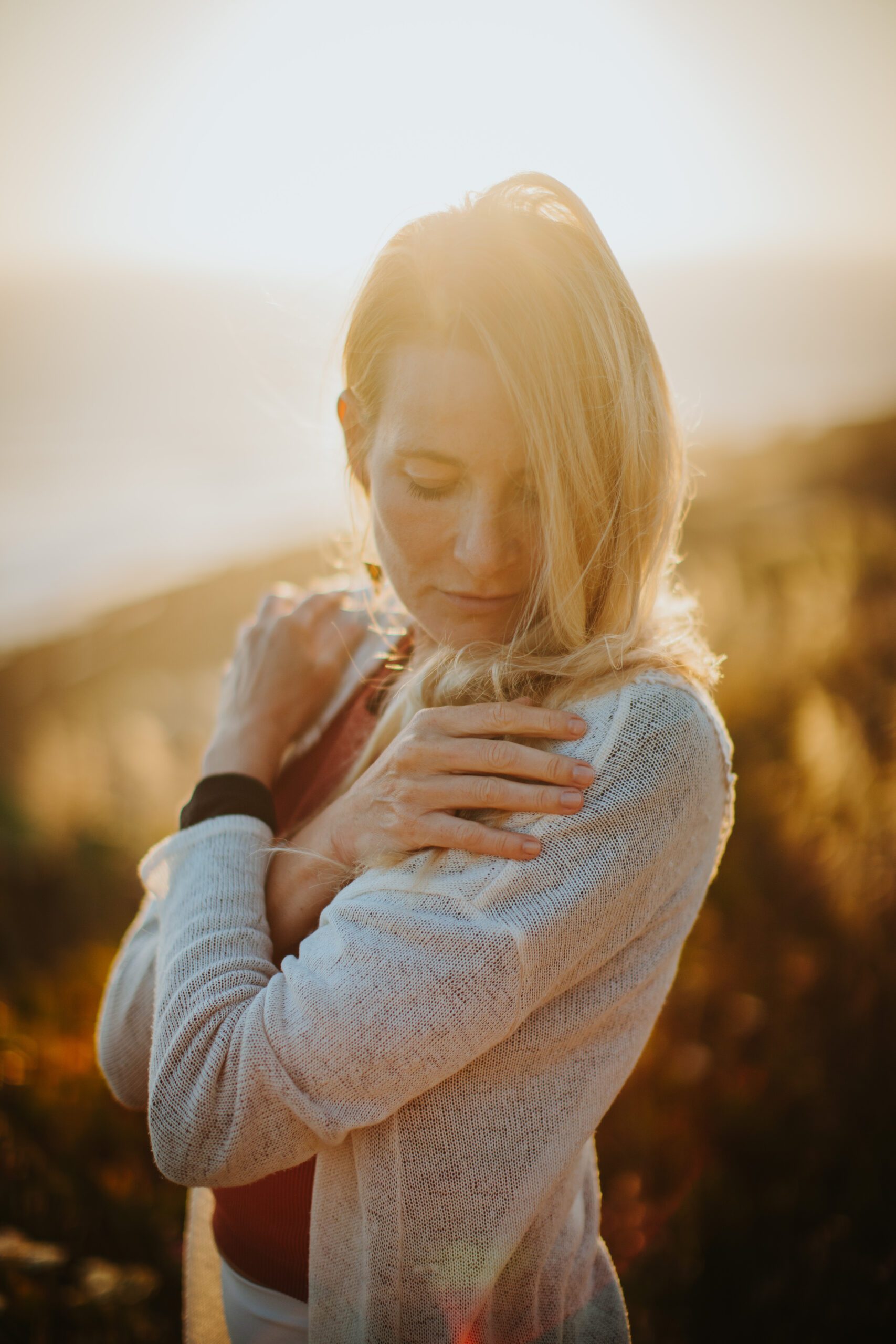 I left the corporate world, ignored the fear in my mind and went with the feeling in my gut. Booked a one way ticket to Costa Rica and went where the wild and free things are. Stayed and became one of them. I fully immersed myself into Yoga, surfing and the outdoors. Along my way, I found my tribe and many great teachers. Some of the best in the world. Inspiring, courageous humans – that soon became good friends.
It´s not too often in life that you meet people who challenge you to grow, to make decisions that build character, to lead with your heart wide open, to tune into your intuition and to have faith in and trust the process. I was right where I was  meant to be. And did not leave for 5 months and then continued on this journey for another 5 months to Bali.  Everything I wanted was there. I was so happy,  Radiantly shining; and full of energy. Totally connected to my source. The confirmation of my friends and coaches encouraged me to turn my life  towards a more meaningful direction. To live that shine. That´s why I have created Shine-Yoga  – mindful Yoga and high vibe retreats.
By now, I´ve lived several years in Costa Rica, Bali or Ibiza. Studied for weeks in India. It was a smooth journey. Not a revolution rather an evolution. Everything  that evolves deeply takes time. I discovered and slowly peeled off the limited belief systems, social rules, conditioning and structures that I had been taught for years at School, university and higher education. Higher education in the western world isn't necessarily essential for a happy life. Don´t get me wrong, I am blessed and deeply grateful to have that education, to understand both sides (the western world and ancient traditions, spiritual practices, eastern philosophies) and  now know how to combine the best of these worlds, to change my perspective and enhance my and others quality of life in the best way.
Through all of this, I was able to cultivate a strong connection to my intuition (that genuine, powerful, but quiet voice, deep inside of you).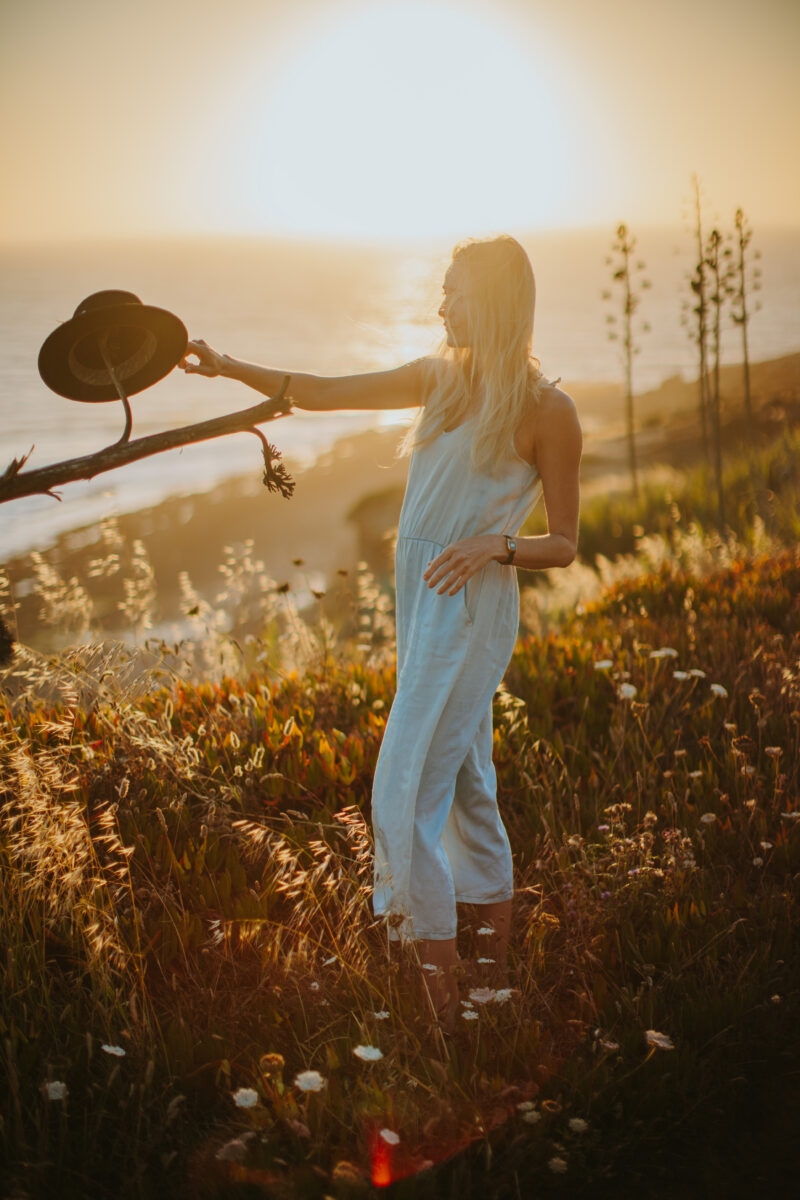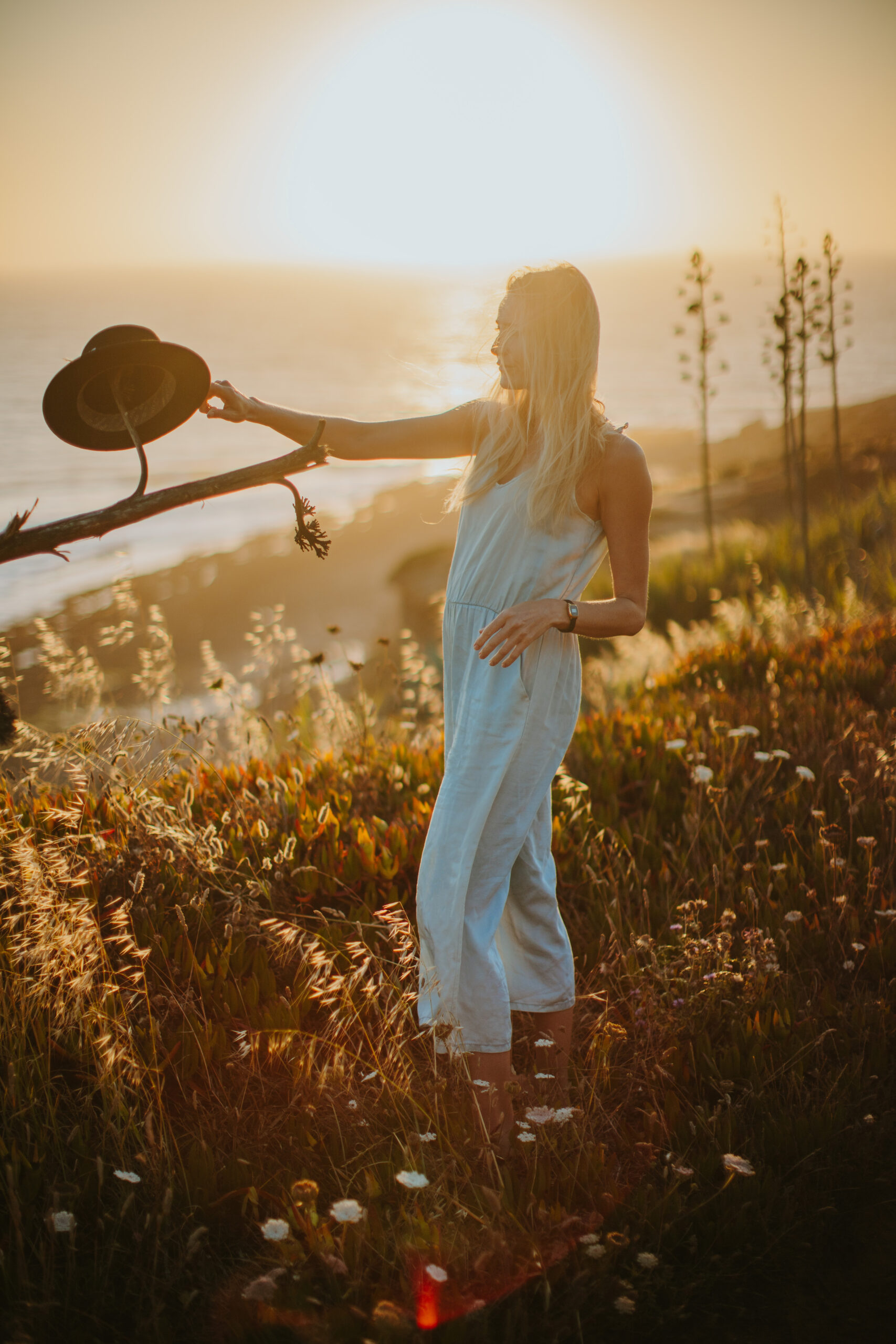 .
The decision is so clear for me, I want to create positive change and choose Yoga and mindful experiences as one tool to inspire to live a healthy life rich with vibrant energy. My intention is to serve and elevate others wellbeing. I am opening doors for those who are seeking and willing to unlock more power and feel more than the ordinary. I feel it is important to trade a greater currency of energy than money and aspire to feel belonging and joy in this one human experience that we all have. I believe that we need to connect with spirit and play. Yoga, tantric philosophy and mindfulness practices have increased my quality of life immensely and I see students/retreaters blossoming and transforming into their desired version of themselves.
The feedback that I receive, is the best reward and it is encouraging me that sharing yoga, creating impactful experiences and connecting people is what I am thriving for. Plus this is what the world needs. More connection, well-being and community.
It´s impossible to put in words what I have learned in over the past few years, immersing myself deep into the ancient teachings of Yoga, having so much time to deeply experience and embody the true magic in life while living in different cultures and going on wild adventures. I allowed life to change me into the woman that I am. All these powerful concepts, methods and divine wisdom are integrated in my teachings that I share with a lot of pleasure.
Maybe we will meet somewhere along this journey to elevate each others well-being.
.
With love,
Anke
What others are saying
My first yoga retreat experience with Anke and the whole group in Portugal was more than amazing! Anke has such a warm and kind heart and you can feel that in all of her lessons. I really liked the fact that she explains a lot about yoga and the effects on the body, and how you can adjust or improve your poses. She has a lot of knowledge and could make it understandable to all of us, therefore she's a great teacher I think! I would love to do another yoga retreat next year with Anke 💕 What I liked about the house in Portugal is the location, the nice people, the vibe and the delicious food everyday 😍 And the sunsets were incredible!!!
This was my first retreat with Shine Yoga and Anke and I'm definitely coming back for more! Anke is fun loving, knowledgeable, and an energetic soul who looks after everyone both on and of the yoga mat. The yoga classes were great as each class was different and catered for all levels. There was a variety of classes including strong vinyasa, blissful restorative classes, and peaceful meditation. The Wisdoms' of emotions workshop was great for a deeper insight to ones emotions. Coming home from Mallorca, I felt energetic and happy and ready to take on everyday life. The memories and connections made, I will cherish forever. Thank you Anke!