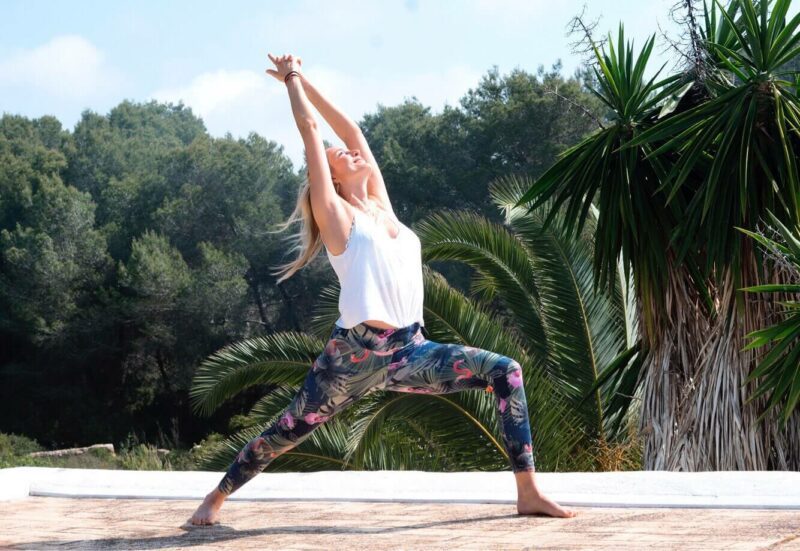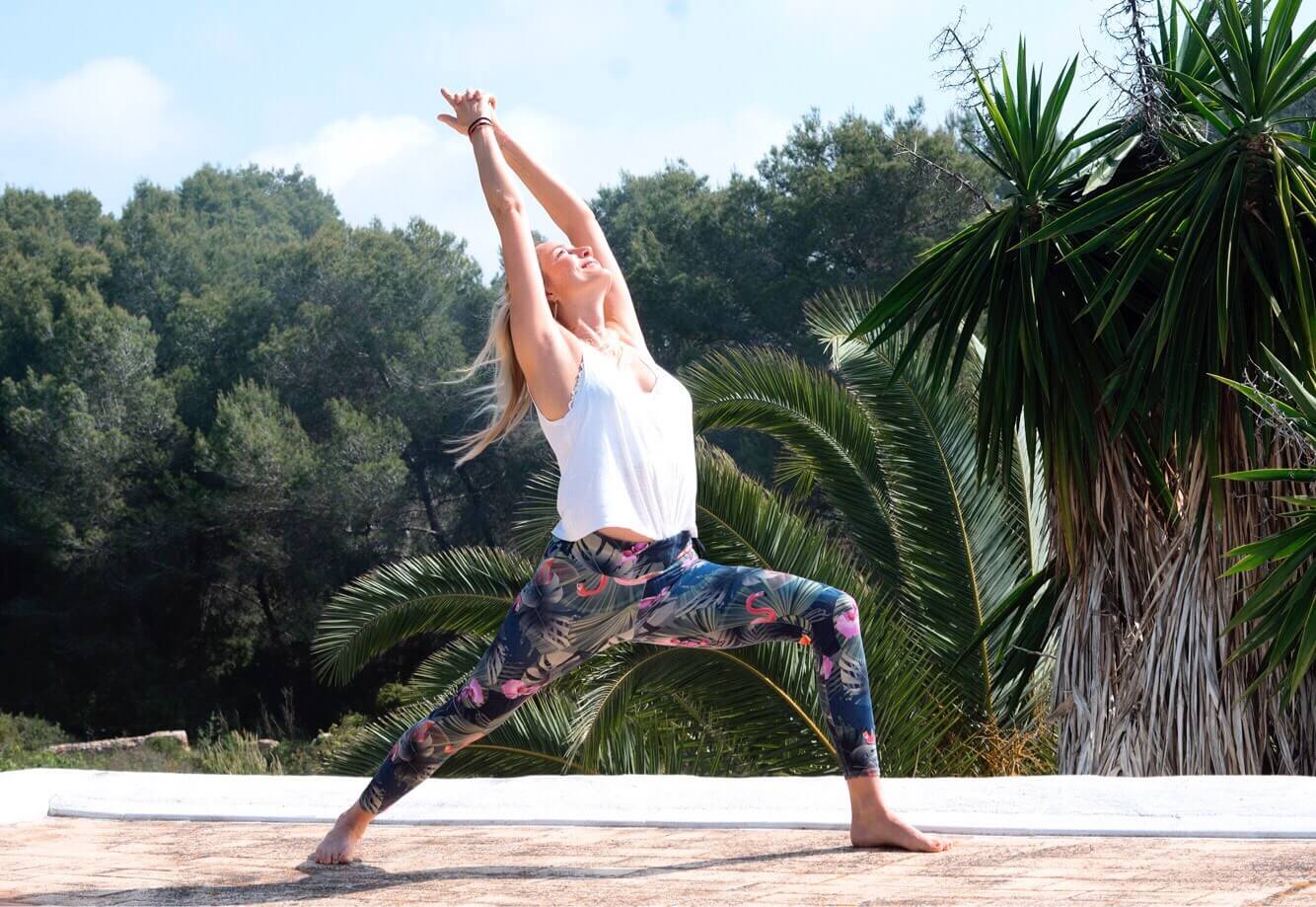 Yoga Style
Shine-Yoga is a holistic approach to enhance the overall wellbeing and inspire tools for bringing the power of yoga into the flow of everyday life. Sometimes dynamic, sometimes gentle always adding more to the practice, not just physical postures. We are combining the best elements of Empowering Vinyasa Flow Yoga weaving in inspiration from Anusara and Hatha Tantra Yoga with a knack for teaching subtle body movement so everybody can understand. By leveraging the best elements of each yoga style, strength, mobility, stability and relaxation are gained in a safe way. Each class includes a breathing session and flow practice, with an anatomical, spiritual or philosophical theme.
When we practice Yoga together it will be helping you release stress and tension from your body and mind, you will learn to connect and move with more ease and grace. This will create space so that you´ll feel lighter and more content, inspired and energized. You will feel more powerful and you will even look radiant and much more alive.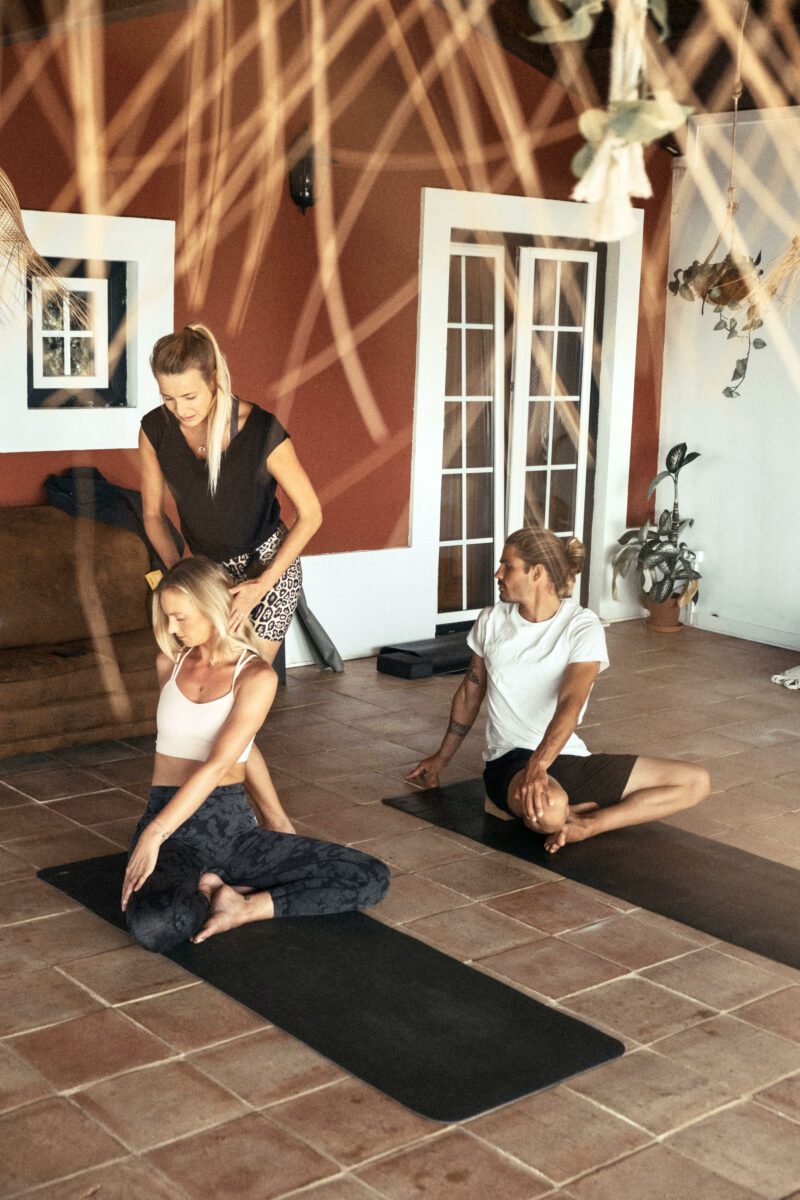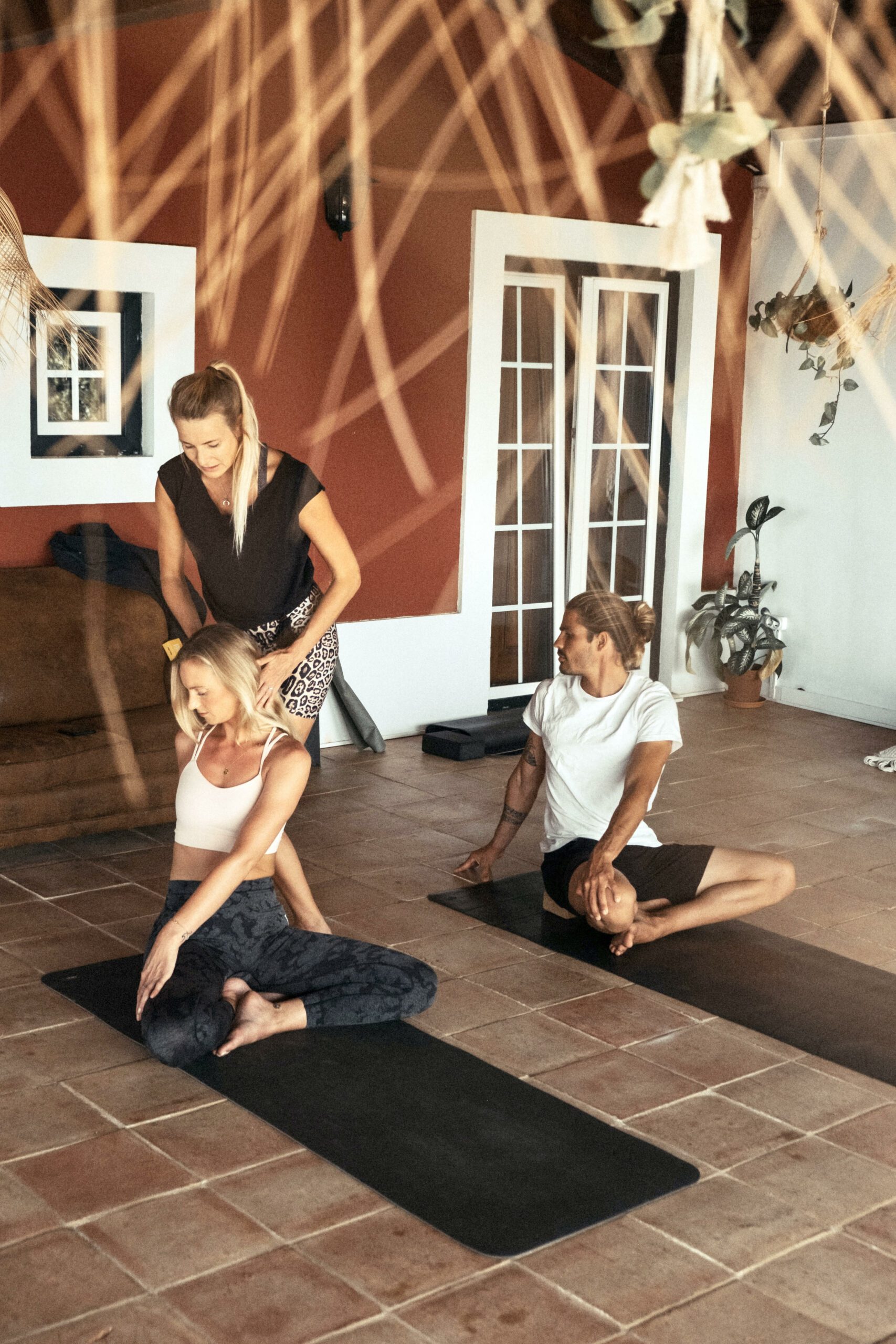 One of the biggest gifts that can be learnt whilst practicing yoga
is to create a better relationship with oneself and connect fully. Increase our fitness, simply feel better, find inner peace, stability in our mind and add more meaning to our life.
We´ll connect movement with breath and we flow into a pose to experience the full benefit of it and release energy. This awakens the sensation of your body, making yoga blissful and teaches you how to practice action with integrity -that integrity that we need while surfing, dancing or life in general.
The word "vinyasa" can be translated as "arranging something in a special way," like yoga poses for example. In Vinyasa Flow Yoga classes we coordinate movement with breath to flow from one pose to the next. This is powerful, connected and can allow you to have a very deep and even spiritual experiences. You start to shine from within.
Yin Yoga
In Yin or Restorative Yoga we relax we invite gentleness and surrender into poses with long deep breaths and find our balance in and out of our comfort zone. We become content. The face softens and we start to glow. For a Yin Yoga class the focus is on a quiet, slow practice with long breaths to create space between muscles, bones and tissue. This is very relaxing, releasing tension and stuck emotions. We calm down our whole system through releasing the facia and addressing the Meridians aka Nadis (energy lines that carry Prana -our life force energy- known as Meridians in Chinese medicine). You´ll love the SENSATION you feel when you can totally relax into a pose and let go.