About Shine-Yoga Retreats
Intro
Shine-Yoga was born in 2016 from the desire to live inspired, with more energy and experience deeper connections. The retreats are a place for Yoga, embodiment, and feminine empowerment to nourish our souls. In Yoga classes, workshops and retreats we hold space to dive deeper into the Yoga practice, explore the magic behind it and open doors for selfcare and self-enquiry. Our space is a sanctuary for holistic wellness lovers, a place to gather, recharge, learn -unlearn-, transform and grow in both yoga and life. Not only are we driven by a sense of connection to spirit, movement, and deep relaxation but also personal evolution. We share an attitude of being a bit more untamed, more real, vibrant and connected with our real and authentic self. Our approach is down to earth, easy going and unpretentious.
Mission
The mission is to bring more connection, energy and total wellbeing to you. How do we do this? Through Yoga, spiritual growth, and nourishment from the inside out, we craft empowering real-life experiences in a wonderful community. We do this by gathering experts, authentic and proven yogic practices, and empowering ideas to guide you on a path to a thriving and healthy life, delivered through high-caliber retreats set in awe-inspiring destinations.
The Yoga & High Vibe retreats are designed to infuse positive energy into your life. Unleash your vitality, feel deeply nourished, alive and deepen your yoga practices, relax your mind, soften into your feminine energy, enliven your spirit, connect to yourself and new friends. Immerse yourself in the pulsating energy of a higher frequency, where the radiant shine within you is ignited. Let yourself unfold.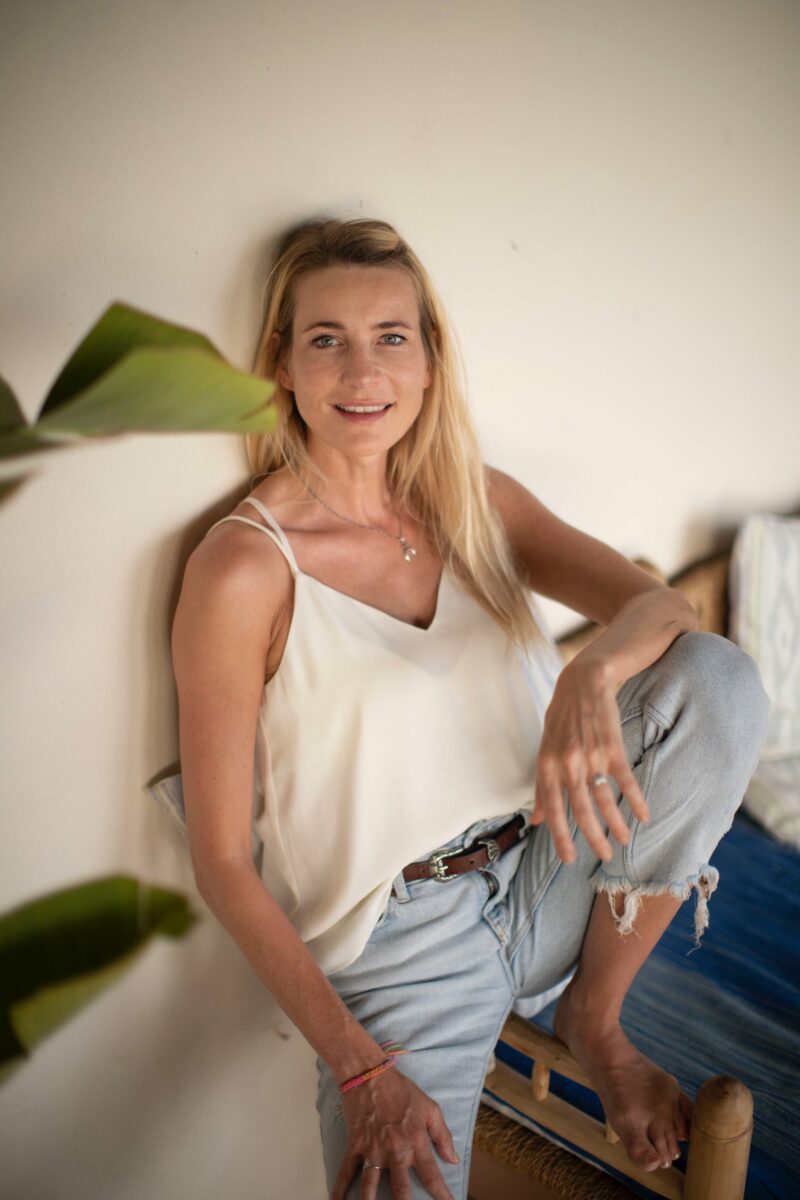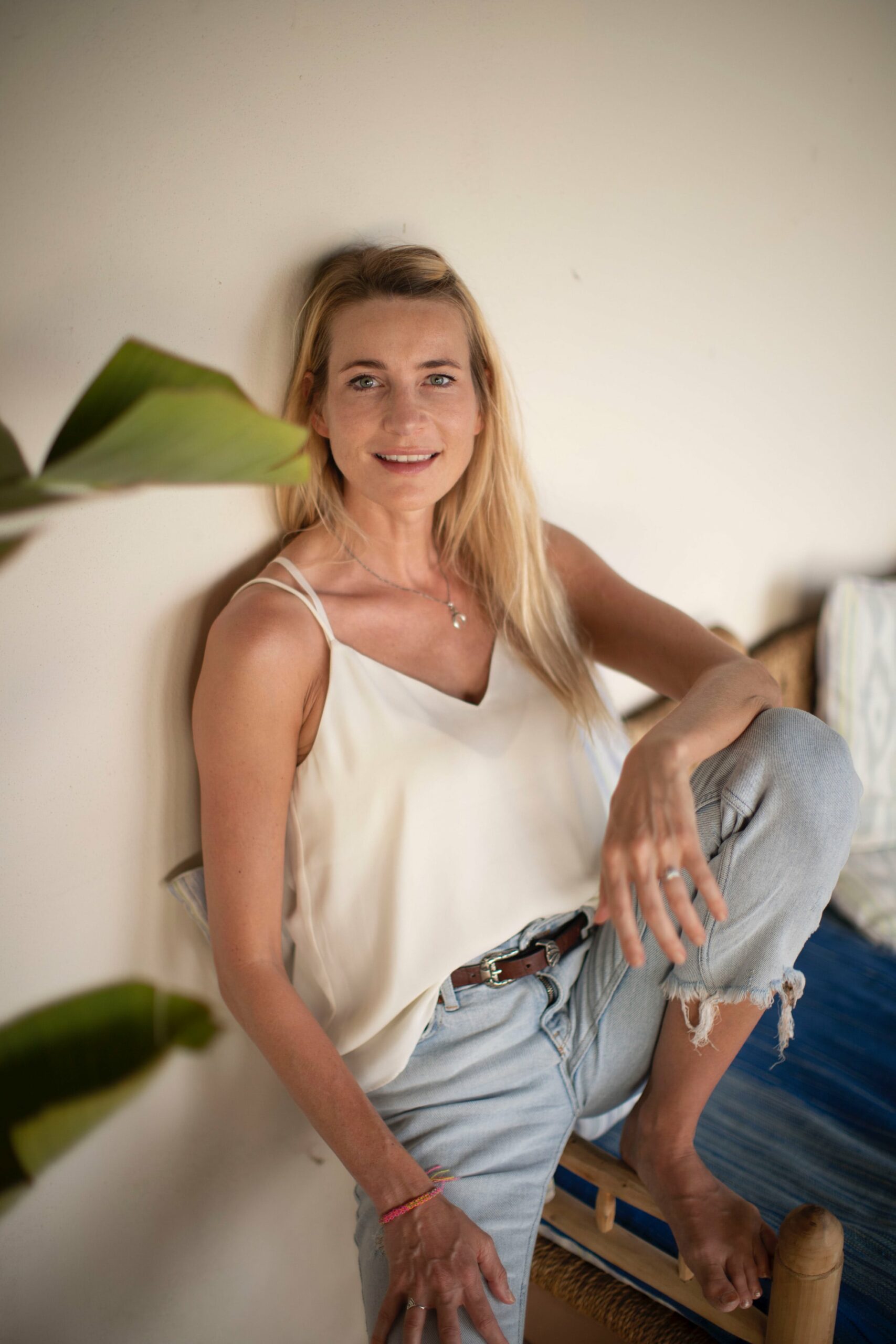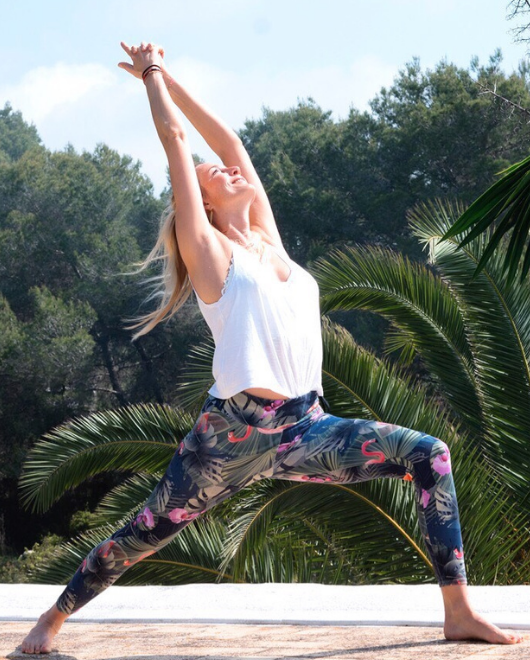 About Anke
I am the founder and driving force behind Shine-Yoga and Retreats. Creating these impactful events, is my passion project inspired by the love for Yoga, personal development, growth and connections, and sharing the wisdom and power with others to feel more empowered and thrive in life.
With 20 years of experience, lot´s of training hours (RYT-850) in Yoga, Meditation, Breathwork and other spiritual practices. I hold a Master's Degree in Media Economics and Intercultural Communications and I've spent the most transformative years of my life in Australia, Costa Rica, Bali and Ibiza -naturally transformative and spiritual places. Over the past several year´s I have also worked with leading global organisations like Google and YouTube while leading Shine-Yoga Retreats in Bali, Sri Lanka, Portugal and Ibiza with hundreds of happy retreaters. In addition to that I am also an empowerment coach, #IamRemarkable facilitator and I´ve organised impactful women empowerment events like Women Will. About Shine-Yoga Retreats
Combining the best qualifications as a teacher
As a teacher, I share the wisdom of Yoga and modern spirituality. And by that I mean the shared practice and philosophies that allow you to see how yoga and modern life can intersect and how we can thrive in both areas. Learn and experience the potential of a holistic Yoga practice as you are led into the full flowering of yoga as –from the celebration of the body to the breath, to mind and beyond. This heart-centered approach can bring an emotional and spiritual depth to your yoga practice, enhancing the overall sense of well-being.
I provide emotional and physical comfort, access to more energy and a feeling of union and liberation. I believe the best way to teach and share knowledge is after you have experienced and felt it on your own. I have been learning from amazing teachers with concepts from the western, the eastern and the wild world out there. My own journey has let me to exotic countries; remote caves in the jungle with Shamans and plant medicine or trips into the Himalayan mountains with my Indian teacher or silent retreats in Bali or ecstatic dances in Mexico or…. and those outer adventures eventually shifted to radical inner adventures, liberation and inside peace.
Why Shine-Yoga
When I am helping others, I enter a state of flow, much like the vibrant energy we share during retreats or in a class  and we find ourselves glowing and shining from within – and that's why I named it Shine-Yoga. Where you are profoundly influences who you are. That's why Shine-Yoga Retreats are strategically located in high-energy places, harnessing the supportive power of nature and surroundings. It's about immersing ourselves in environments that uplift and amplify the positive vibes
Throughout my journey of life, I've gained wisdom not found in books. This wisdom has become the foundation of my authentic teachings. People come to me, to experience more belonging and joy but also for my reflection, intuition, and ability to give feedback -not only around Yoga. Helping you to cultivate your best self, is what I love and I share my knowledge with great passion.
Sine-Yoga Retreats
The YOGA. What I teach.
Shine-Yoga is a holistic approach to enhance the overall wellbeing and inspire tools for bringing the power of yoga into the flow of everyday life. Combining the best elements of Vinyasa Flow Yoga weaving in inspiration from Anusara and Hatha Tantra Yoga working with the energetic benefits. Tying all the elements of yoga, asana, pranayama, meditation, and how it expands upon the learning experience.
The Yoga practice is more than just physical postures, we touch all our senses and work with our energy and breath. By leveraging the best elements of each yoga style, strength, mobility and stability are gained in a safe way. We make our mind calm and blissful. Each class includes a breathing session and flow practice, with an anatomical, spiritual or philosophical theme and Meditation or Mantra practices. The techniques unlock greater power, joy and freedom. Ultimately to bring yoga off the mat and to enhance our quality of life. 
Energetic Awareness:
The real magic lies in the yogic practices that touch our heart, shape our mind and optimize our state of being. What Yogic practices allow us to do is, to shape energy. Tantra recognizes the flow of energy (prana) in the body. By incorporating practices like Pranayama, you become more attuned to the subtle energy within, promoting a greater understanding of your body's energetic aspects.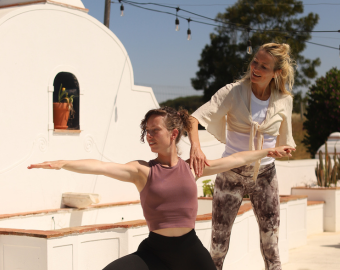 ENERGIZING Yoga
Connecting movement with breath, this awakens the sensations of your body, making yoga blissful. My goal is not just to guide you through poses but to touch your heart, ease your mind, and strengthen your body holistically. Through this integrated approach, I aspire to create an environment that fosters not only physical well-being but also deep and even spiritual experiences.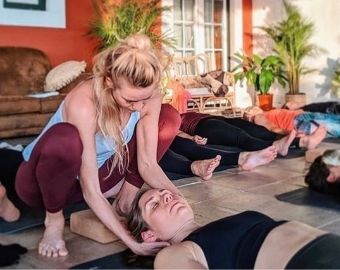 Empowering Workshops
Signature workshops are  1. #IamRemarkable an empowering workshop, developed by Google. 2. 'Secret Wisdom of Emotions' workshop based on phsychology, yin yoga, chinese meridians, self-reflection, breathwork and anatomy of yoga. This is a holistic experience to discover and break free from emotional limitations. Both workshops help to boost your confidence, increase self-awareness as well as self-love and encourage you to let go of negative patterns.
Yoga for Special Events
1:1 focus on you and your needs. A private yoga class or events/corporate wellness workshops. Book me as Yoga Teacher / Facilitator or Speaker, bridging the gap and bringing proven Yoga and Wellness approaches to you or your company.  Topics: Mind body balance for sustainable success, energy management and holistic lifestyle design e.g. for Corporate Digital Wellness, Female Empowerment, Well-being in Leadership etc.
Yoga Education
300 hrs advanced Teacher Training, with the Association for Yoga and Meditation in Rishikesh. This authentic Indian Yoga Academy course includes both traditional and modern style Yoga. Hatha, Asthanga, Power, Vinyasa Flow, Restorative and Iyengar Yoga including Pranayama, Philosophy, Meditation, Mantra, Music and Anatomy. Focus is on Yoga Therapy (2018)
50 hrs, Tantra Shakti. The Power and Radiant Soul of Yoga – A Para Yoga Master Training with Yogarupa Rod Stryker in Bali / The Practice. Focus: Tantra, Bandha, Pranayama (2018)
50 hrs, Seat of the Teacher advanced training with Susanne Faith in Ibiza. Focus – Sequencing and defining teaching techniques with a powerful Anusara approach (2018)
200 hrs, `Total Transformation Teacher Training´ with focus on the Anatomy of the Core (Core Strenght Vinyasa Yoga) with  Sadie Nardini (2017)
Mantra workshops, therapeutic acro yoga training, more retreats, intensives, more teaching and practice, practice, practice (2016)
Reiki 1 + 2. Attuned and certified by Magic of Reiki with Catherine Wheeler in Bali (2016)
200 hrs Vinyasa Flow and Anusara inspired Yoga Teacher Training with Reflections Yoga / New York in Costa Rica (2015)
Meditation and Pranayama Intensive with Clive Sheridan (2015)
50 hrs Yin Yoga Teacher Training with Yoga Therapy Mallorca. A therapeutic intensive training. Focus: Anatomy, Facia, Meridian & Organ Theory (Chinese Medicine) using Yin Yoga as a healing approach for stress related illnesses (2014)
2003: My Yoga journey began when I was in university. I needed something that would help me to cope with stress and keep me sane. Something that would help me to find stability, clarity and connection. More important I needed something that would answer me a few questions that couldn´t be answered in uni. Questions about how to live a great connected life with integrity and thrive. I practiced regularly for 11 years and attended various workshops, Yoga conferences etc. before I started teaching and sharing the wisdom of yoga.