Yoga Retreat Mallorca 2024
Your perfect well-being break this spring. Colour up your life!
This holistic wellness and yoga retreat Mallorca 2024 offers a wonderful opportunity to infuse positive energy into your life. Immerse yourself in 5 days of rejuvenation on the stunning island. Embrace the essence of the new season, enliven your spirit, and feel connected with yourSELF and like-minded people. Unleash your vitality, nourish your senses, and deepen your yoga practices. Relax your mind and soften into your feminine energy.
Together, we'll embark on a transformative journey to detox from the stressors of daily life. Experience the strength of community, indulge in the joy of sunny spring vibes flourishing in the Mediterranean. Join us for a retreat that goes beyond relaxation – it's a celebration of well-being and connection.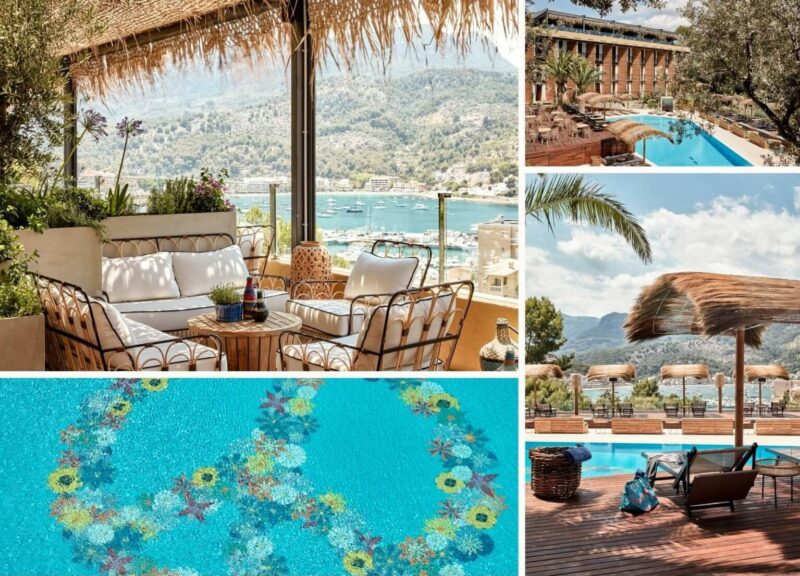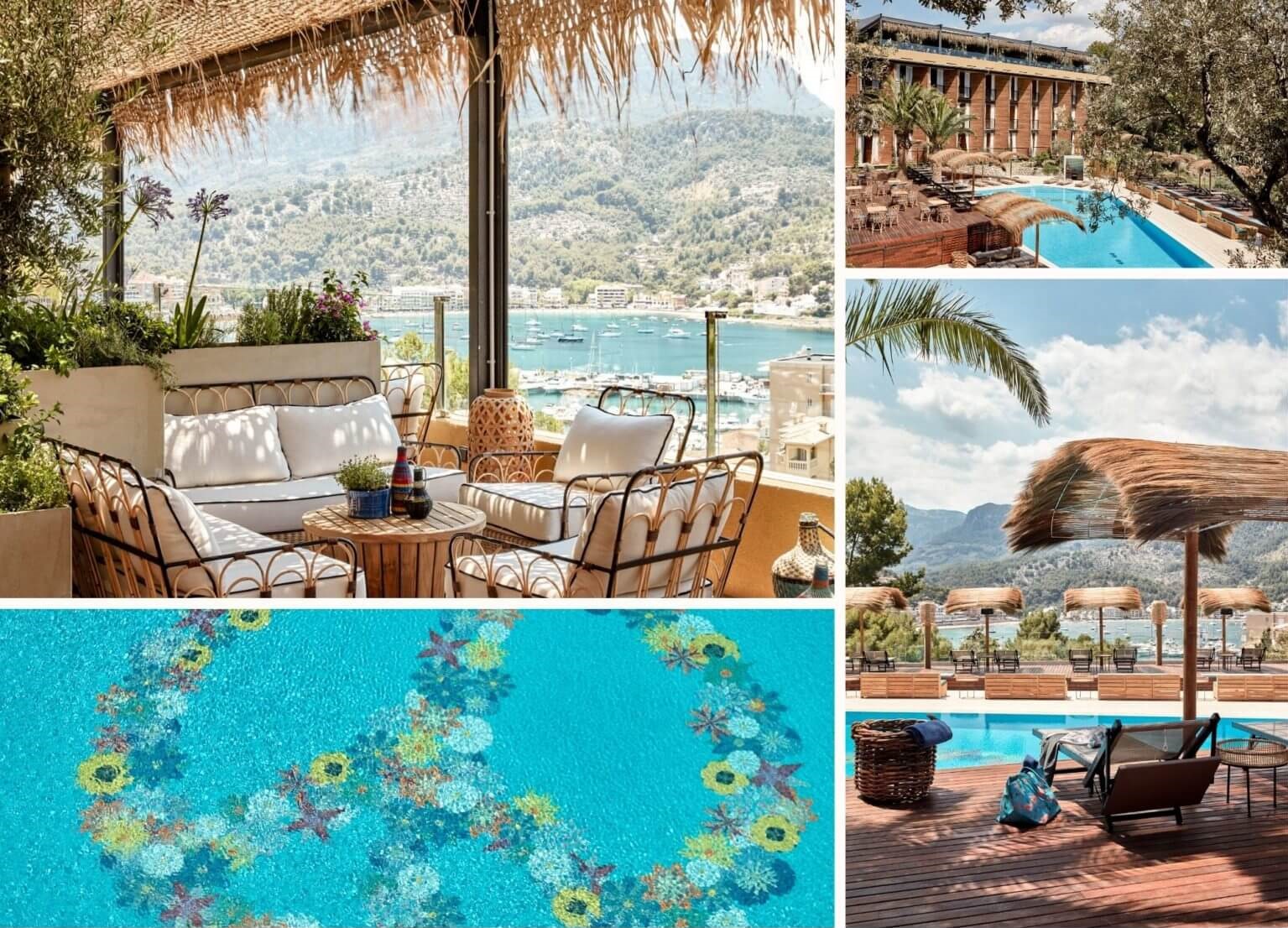 Ignite Your Shine
We are stoked to be part of the Bikini family and that this retreat will be held at Bikini Island & Mountain Hotel in Mallorca in spring 2024, just before the long Easter weekend in March. There are nice places, great places and there's Bikini: the one-and-only place to celebrate the breathtaking sight of the Port de Sóller Bay and the Tramuntana Mountains. Combining California Hippie chic, Spanish and Marrocan Zen vibes all in one place. Made for those who value time, freedom and creativity as well as a little luxury here and there. You might call it an individual place for individual people. Or just the perfect spot to let go of everything and to celebrate the joy of life.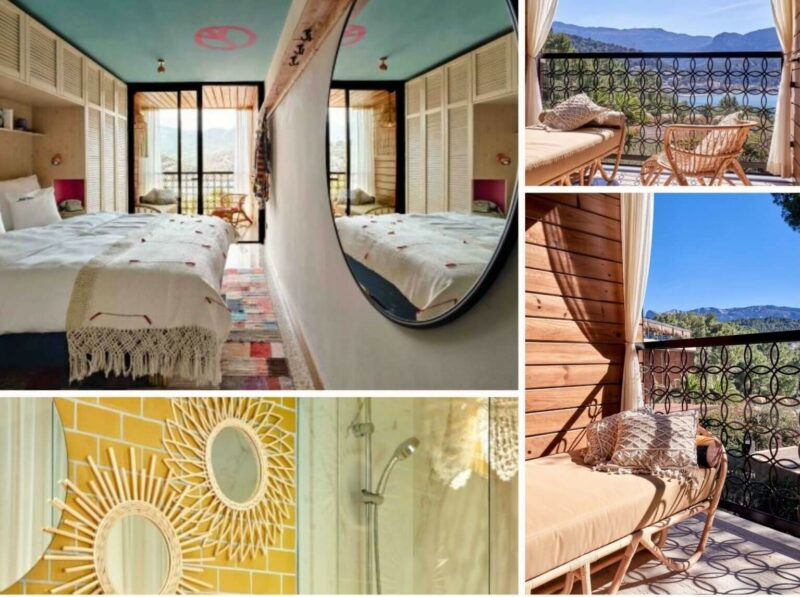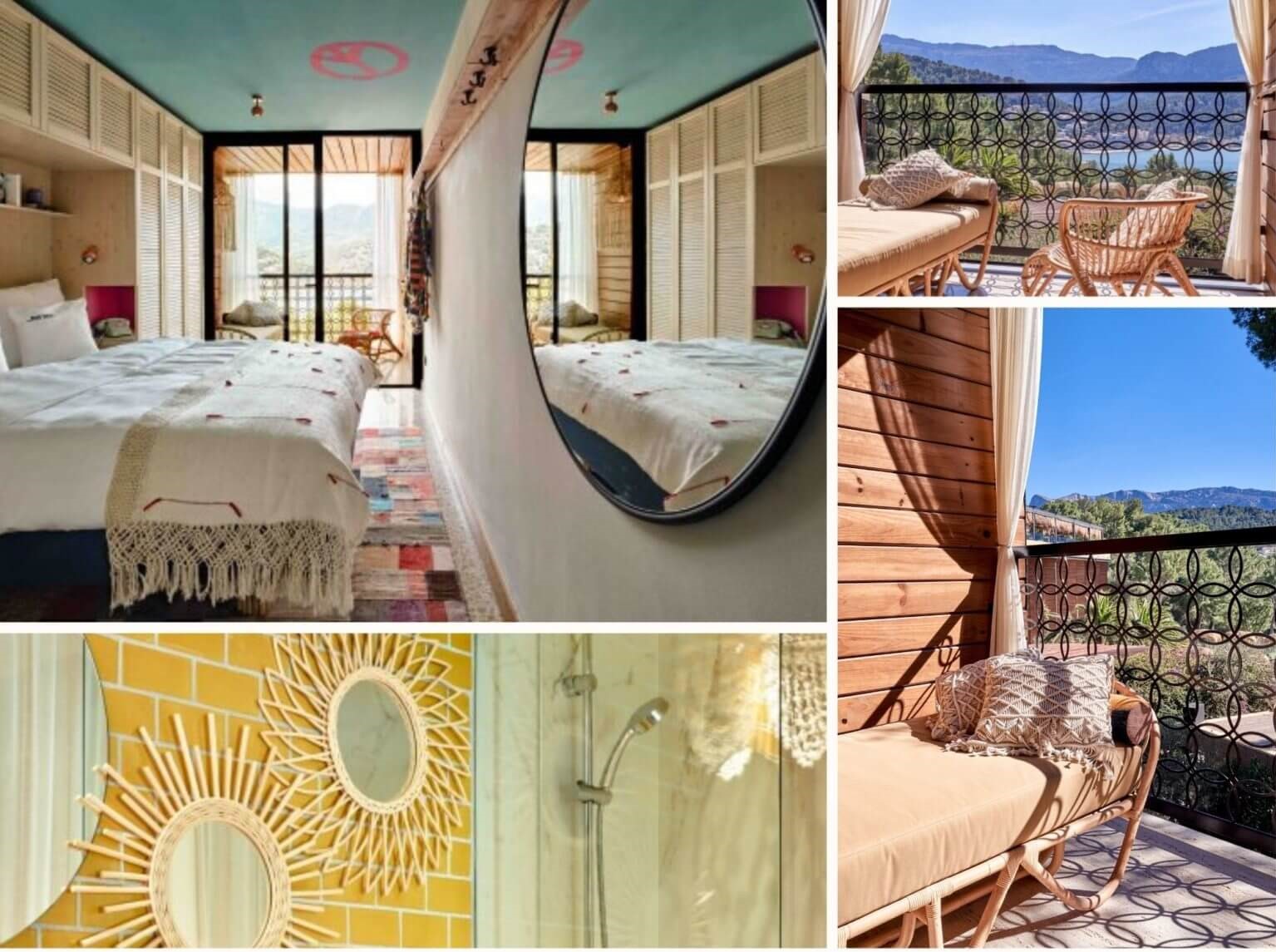 We have put together a special retreat concept, to offer privacy and exclusive container for us, as a group while enjoying the amazing facilities. Moving in our exclusive indoor & outdoor Yoga space, both with amazing sea views, relaxing at the heated pool or enjoying the NENI Mallorca restaurant with deditcated group tables for us – it all comes with seriously stunnings views in this 4-star hotel. So does your own hotel room with its cute boho balcony or terrace. This is your beautiful retreat with so much beauty all around  (imagine front row Yoga on the cliff. This is the sea view yoga studio)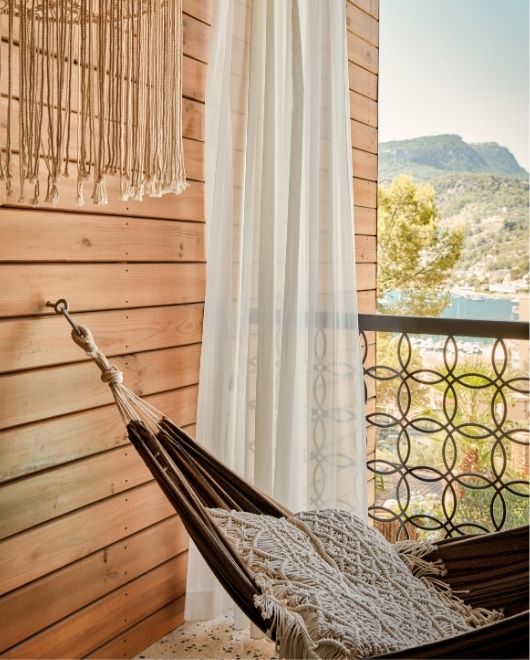 The Package
24-28 March, 2024 – 5 days / 4 nights
.
Double or single room, best available category with private balcony
Daily rich colourful breakfast brunch with fresh juices, healthy sweet and savory choices and stunning views
One family group dinner "Best of Neni" in the NENI restaurant, israeli-mediterranean cuisine
3 h / daily Yoga-sessions and workshop on the terrace or stunning sea view yoga room – exclusive usage for our retreat
Alcohol-free welcome drink Spicy Blondy
Minderal water for the sessions
Usage of Stevens Bikes + SUB boards
Group activities like Hiking, beach days, day trips to Soller Market or other group activities together.
Time schedule (example)
'Ignite your Shine' Yoga Retreat Mallorca 2024
This is an international retreat. Retreat language is english.
Sunday 24 March 2024, arrival day:
Check in 3 pm.
5 pm: Welcome / Get together/ Mocktail
5.30 pm: Opening Ceremony + Route to Rise Yoga Session
8 pm: Group dinner at NENI restaurant (incl.)
Monday:
8.30 – 10.00 pm Morning meditation energizing Yoga session (Detox flow)
10.15 am breakfast @ Neni Restaurant with stunning sea view
free time *
4.30 – 6 pm Restorative Yoga 'Rise – Soft face and a radiant glow'
7 pm dinner Nautilus – stunning sunset views (optional)
Tuesday:
8.30 – 10.00 pm Detox Yoga
10.15 am breakfast @ Neni Restaurant with stunning sea view
free time* Spa treatment / Massage
4.00– 6.30 pm 'Create the Love – Anatomy of Emotions Workshop + relaxing Yin Yoga,
7 pm free time *
Wednesday:
8.30 – 10.00 pm Empowering Tantra Vinyasa Yoga
10.15 am breakfast @ Neni Restaurant with stunning sea view
free time*
5.00 – 6.30 pm Restorative Yoga 'Ground and Expand'
7 pm free time *
Thursday 28 March, departure day
8.30 – 10.00 pm Detox Yoga & Closing Ceremony
10.15 am breakfast @ Neni Restaurant
(Schedule is subject to change, depending on the weather and group energy)
.
*Free time with lots of possibilities e.g. hikes / beach days / lounge around the pool / SUP-boarding / bicycle rides / complimentary Spa-treatment, Sauna – activities incl in package costs. The stunning environment has a lot to offer. Port de Soller, Deia etc. are beautiful places to explore. We can spend time as a group e.g. go out for dinners together enjoy delicious restaurants or choose time for ourself .
.
Who is this retreat for?
This retreat is designed for you when you want to prioritise their health and happiness. Gift yourself with a fresh start in spring, shed layers of winter and stagnation and
Feel fit, vibrant, inspired and happy
Allow yourself to go on an adventure and feel alive
Disconnect from the everyday stressors in life
Give yourself the time and space to unwind, relax and re-charge
Find clarity and understand the voices within
Surround yourself with colourful beauty in sunny Mallorca
Transform into the best version of yourself
Swim, flow and play…yes, flow state is the ticket to the present moment (the place where happiness exists)
Gift yourself a time-out and enjoy the sauna, pool, beach etc.
Enjoy the Mediterranen culture and breathtaking nature in Puerto de Soller.
Shine brighter from the new connections and friendships with the like-minded, inspiring people you'll meet.
Enjoy sunshine, palm trees and sea views are for free and will make it easy for you to feel connected to nature – the one around and within you.
Our aim by the end of this much loved and fun Yoga and Wellness Retreat in Mallorca in spring 2024 is to leave feeling energized, lighter and alive.
Our carefully curated program promises not only relaxation but genuine transformation. Nourish your body with wholesome, delicious meals that will leave you feeling very happy. Strengthen your mind and spirit through transformative practices that go beyond the mat, creating a lasting impact on your overall well-being.
This isn't just a holiday; it's an opportunity to immerse yourself in a community of like-minded individuals, fostering connections and shared moments that will stay with you long after you leave. Get ready to embrace a healthier, happier version of yourself, supported by inspiring guide and a setting that encourages total wellbeing.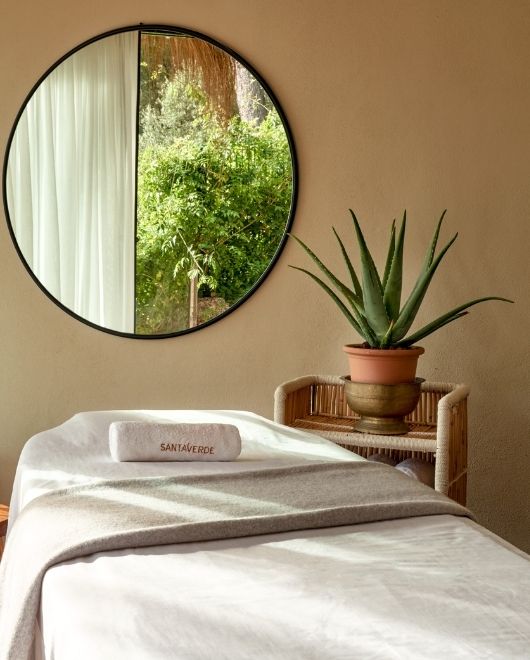 Nourish Your Radiance
True to the motto "eat right, shine bright". On retreat you will embark on a culinary journey with colourful food inspired by spanish and marrocan flavours. Each morning after yoga we enjoy an abundant brunch at NENI Mallorca
The NENI is famous for it´s Soufood. Eating at NENI means sharing your food like a big loving family. The cooking style is an eclectic mix of recipes and flavors from around the world inspired by their home country Israel mixed with local spanish flavours. The dishes will not only satisfy your hunger but it will also warm your heart. Enjoy the fantastic food at our long group tables perfect for chatty hours with new friends and your Shine-Yoga family while taking in the breathtaking sights over the harbor of Port de Sóller.